EDMONTON WEDDING PHOTOGRAPHER: THE RENAISSANCE HOTEL WEDDING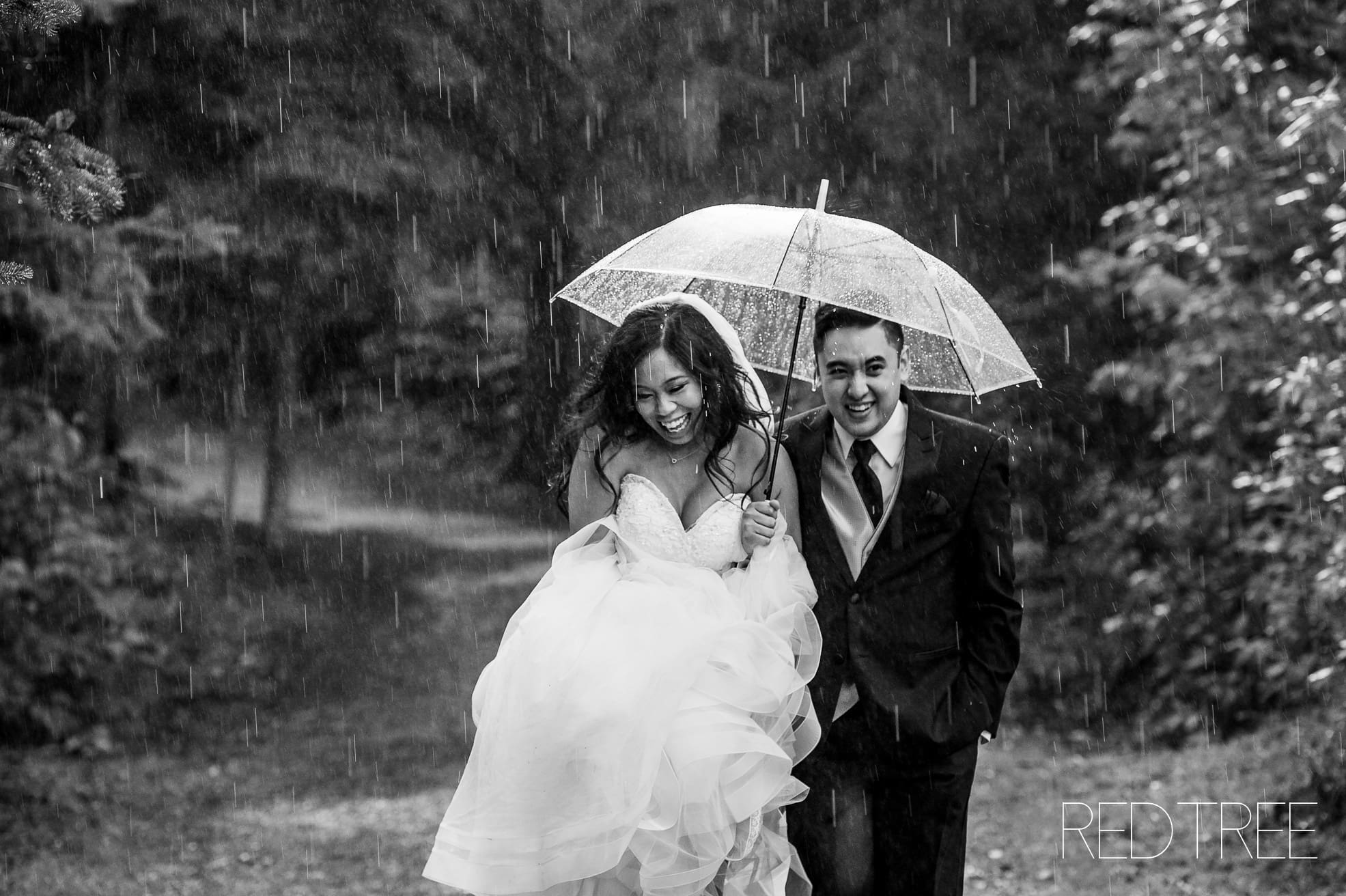 EDMONTON WEDDING PHOTOGRAPHER: THE RENAISSANCE HOTEL WEDDING
Their story began on October 2010; Rodney & Sarah first met at Rodney's cousin cotillion practice. The two were originally partnered with different people. After the first 5 minutes, Sarah was asked to switch partners and to pair up with Rodney (lets just say, she was not a very graceful dancer). Since then the two had been dance partners for a couple of cotillions, including her own, and after a few years the two reconnected at Starbucks & the rest is history.
The Proposal Story:
Two years in, Rodney had taken me back to the spot we had our first date. That morning he was helping me run errands for my 23rd birthday party. While we were out, he had suggested we go to Starbucks for a refreshing drink. Clueless, I jumped out of the car and was on a mission to cross the street to Starbucks. Suddenly he stopped me, held my hand and started to choke on his words. He got down on one knee. Everything froze and my heart was racing. At that moment I was the happiest person on the planet. Tears of joy rushed down my face as I said "YES" Then all of a sudden, a swarm of people started running at us. (Honestly, I was a little annoyed that this "track team" was about to ruin the moment.) But I wasn't. Turns out Rodney had planned his proposal with our family and friends witnessing the whole things. Later that night I pretty much had a birthday & engagement party in one. You can be sure that day was the best birthday ever! – Bride, Sarah
Here are some vendors that made this day possible:
Primary Photographers: Amy & Ryan Moedt, RedTree Photography
Third Shooter: Kristina Steinbring
Ceremony Venue: The Catholic Perish of Corpus Christi
Reception Venue: The Renaissance Hotel
Formals Location: Rainbow Valley Road, Whitemud Creek
Bridal Gown: Novelle Bridal Bouquet – Allure Style 9364 in Ivory Silver
Bridesmaid Dresses: Henkaa.com
Hair: Maid of Honour Ashley Garnica – https://www.instagram.com/ashgarnica/
Makeup: Bridesmaid Aileen Tan – https://www.instagram.com/aileenchristinee/
Tuxedo: Derks Formal on Whyte Ave, Edmonton
Flowers: Arranged by the Bride, Purchased from Michaels
Officiant: Father Jim Corrigan from St.Theresa Parish & Uncle Deacon Gem Mella from Corpus Christi Parish
Decor: Zenarosa Decor
DJ: Jacob Ang with C2J Entertainment
Cake: Susan Alcala with Dormick Bakeshop, Red Deer
 We started our morning with Sarah at her home for some getting ready photos. The girls were so organized that they were basically ready by the time we arrived!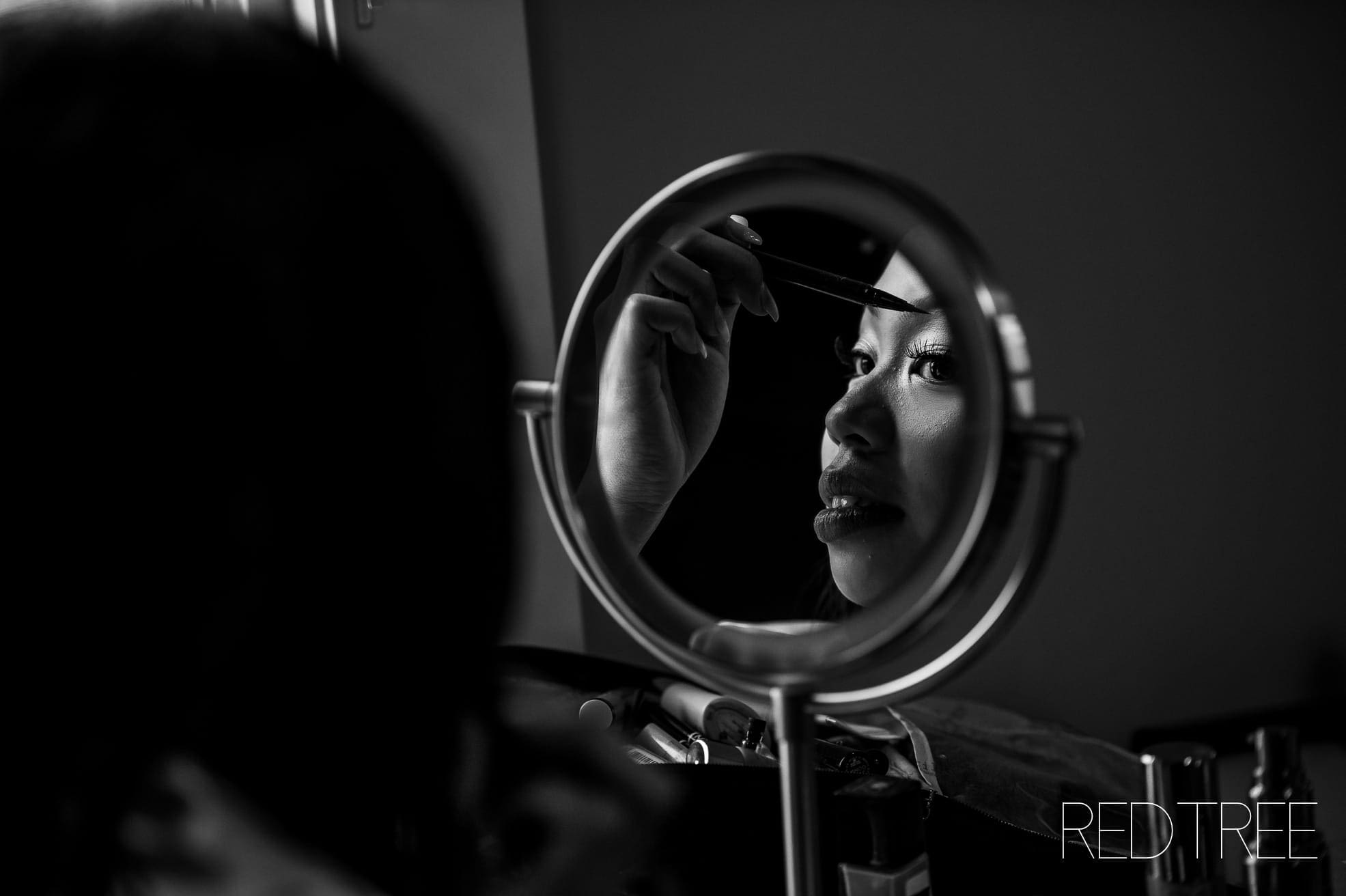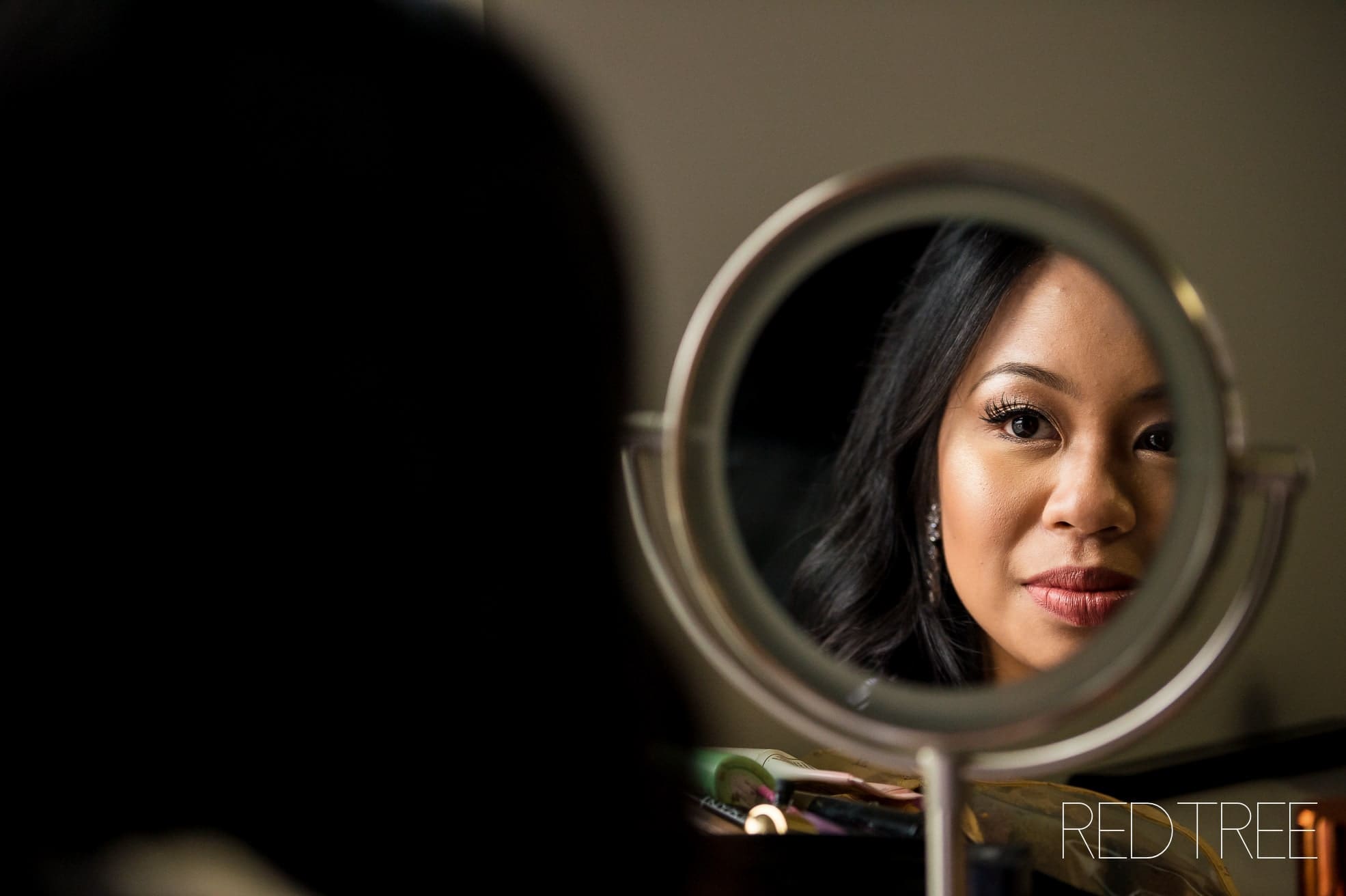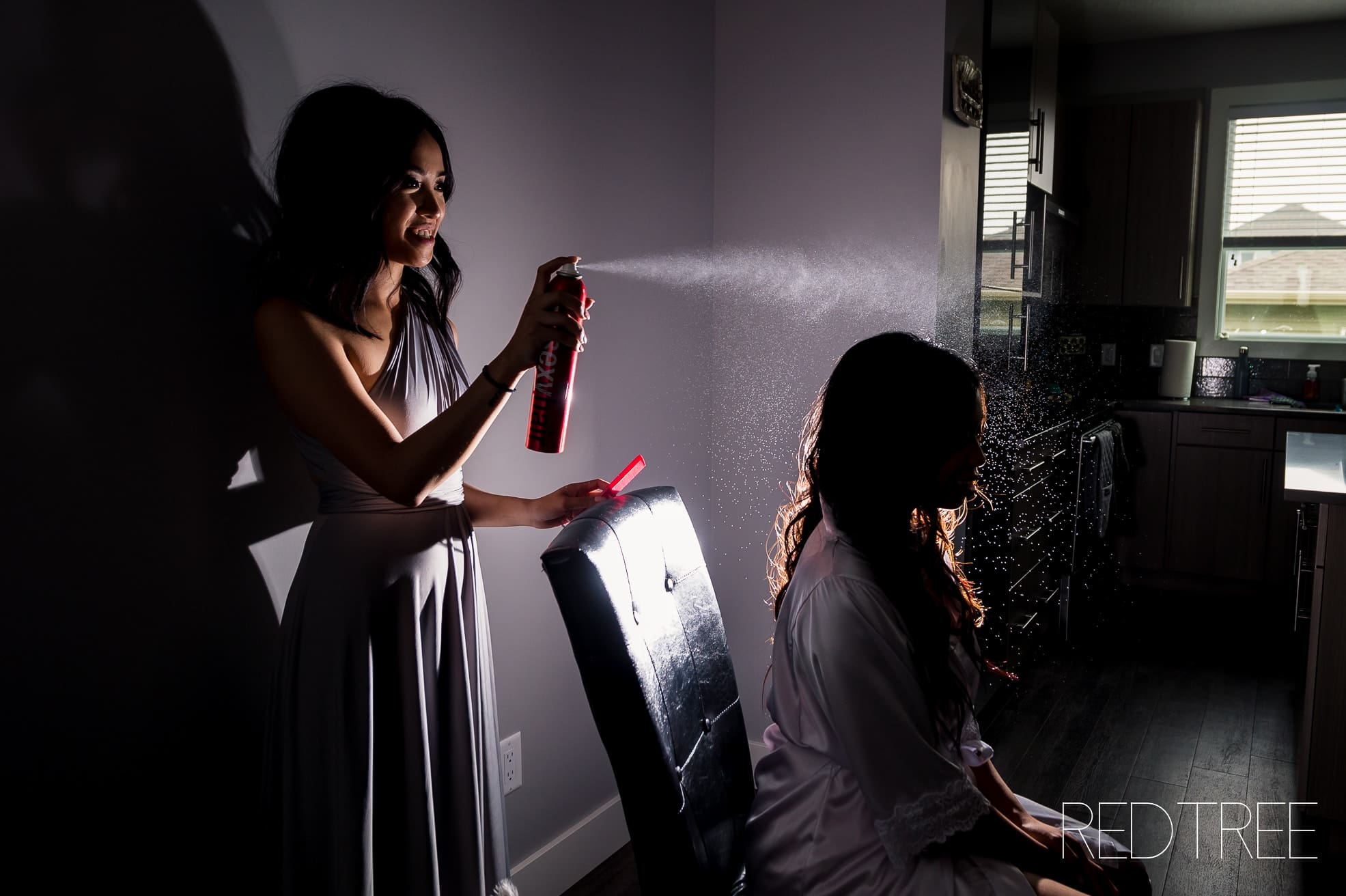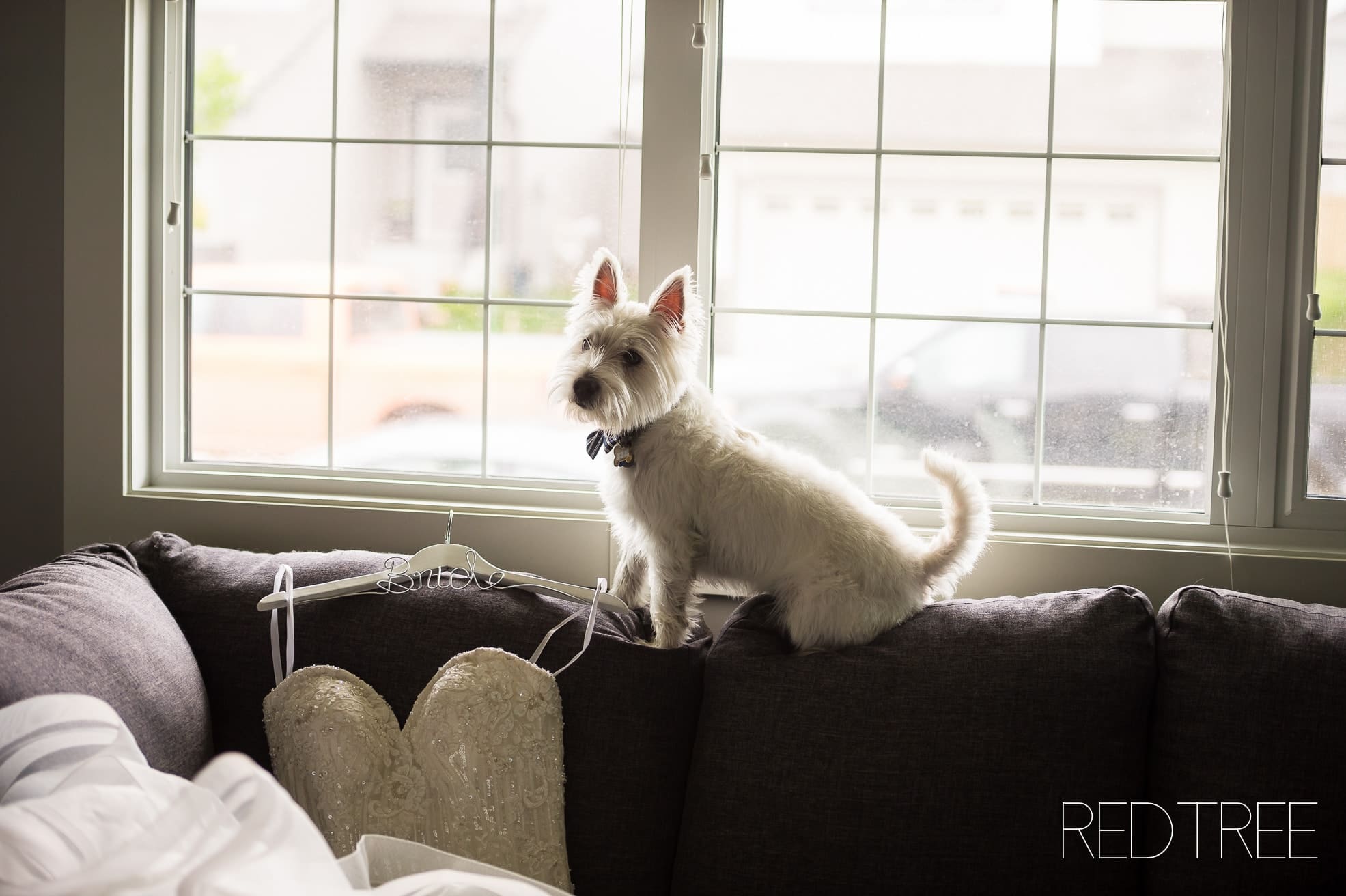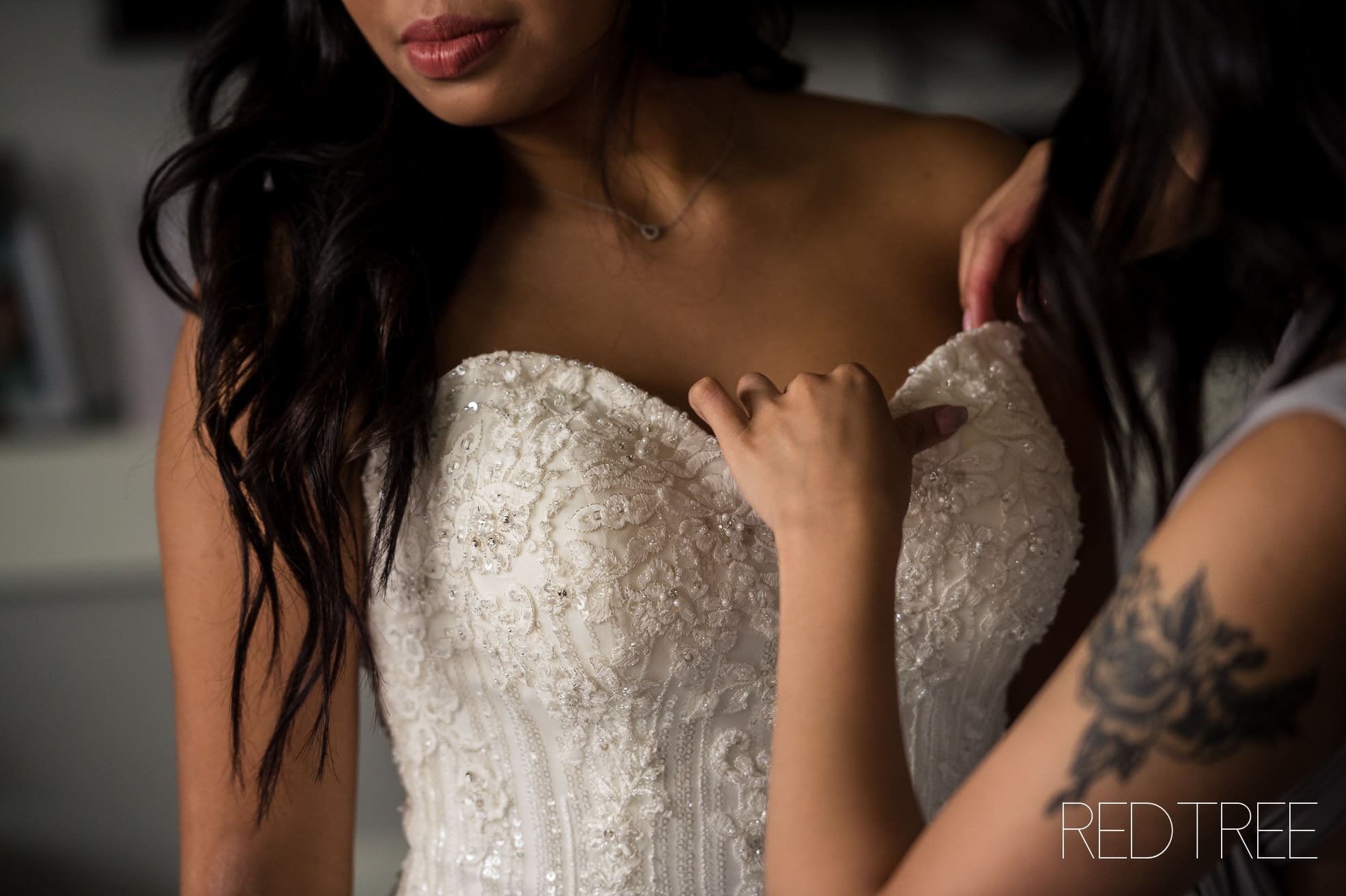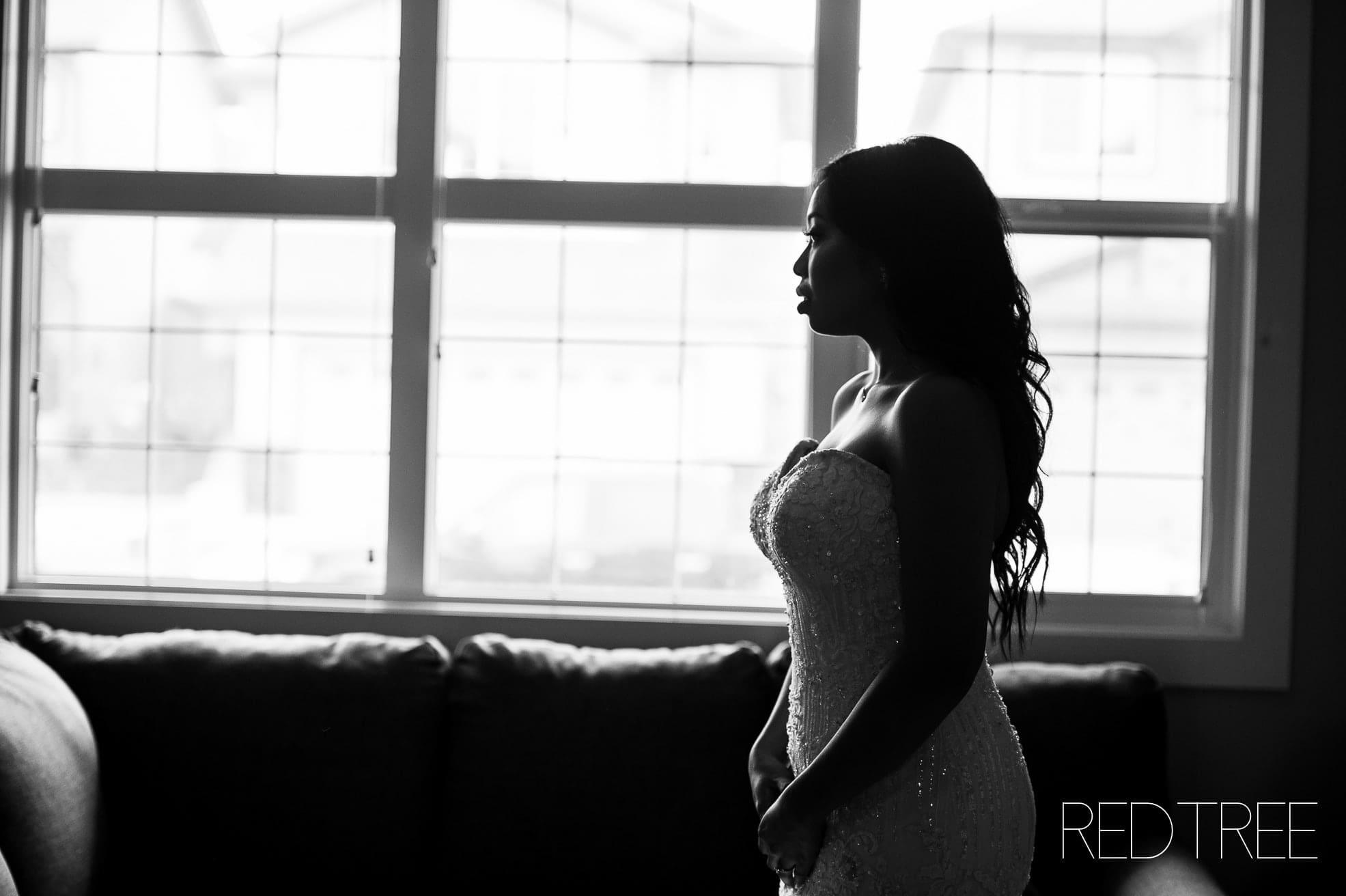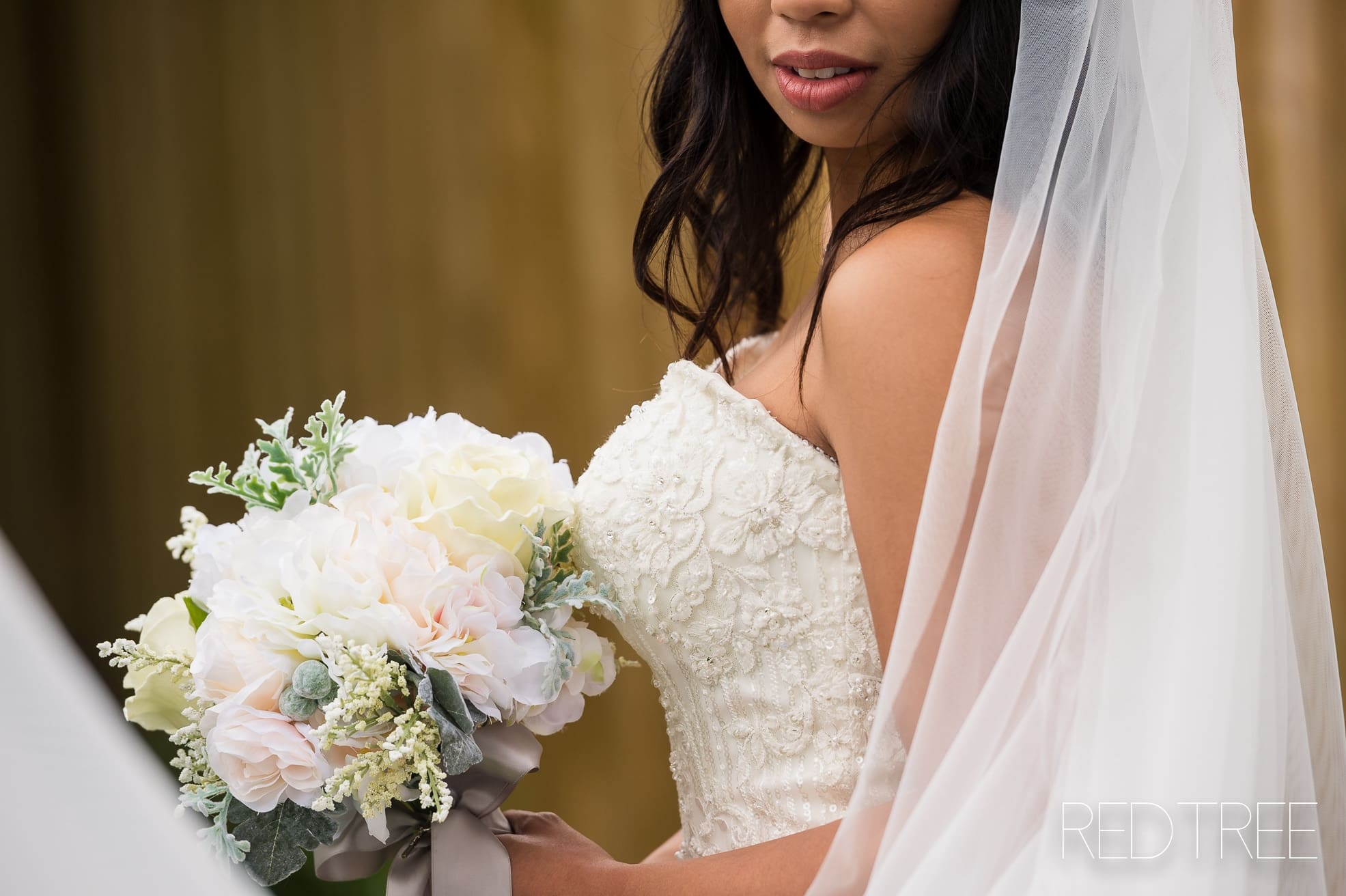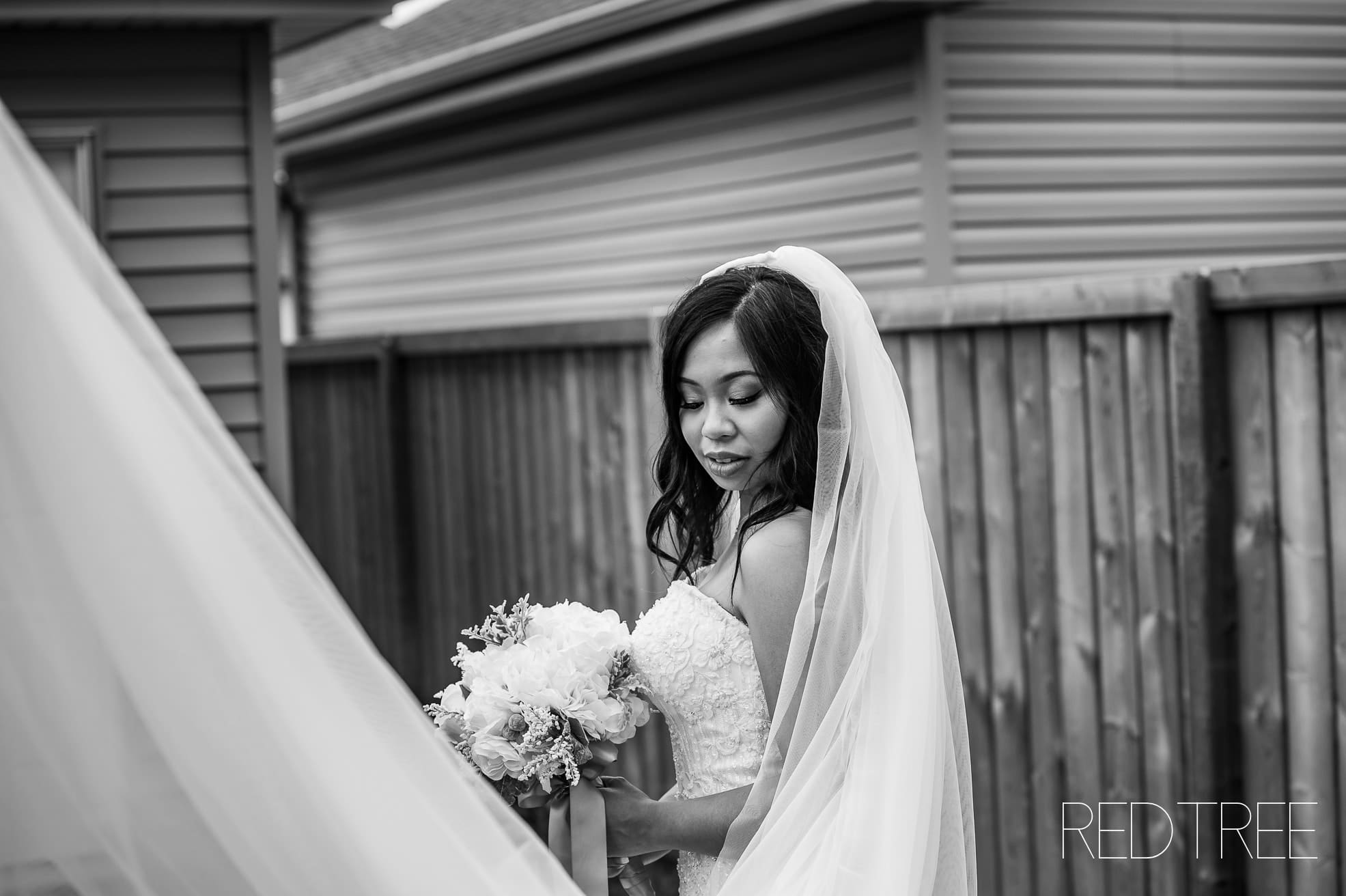 While Ryan & I were photographing at Sarah's house, Kristina was with the guys for some getting ready shots at the Renaissance Airport Hotel by Edmonton.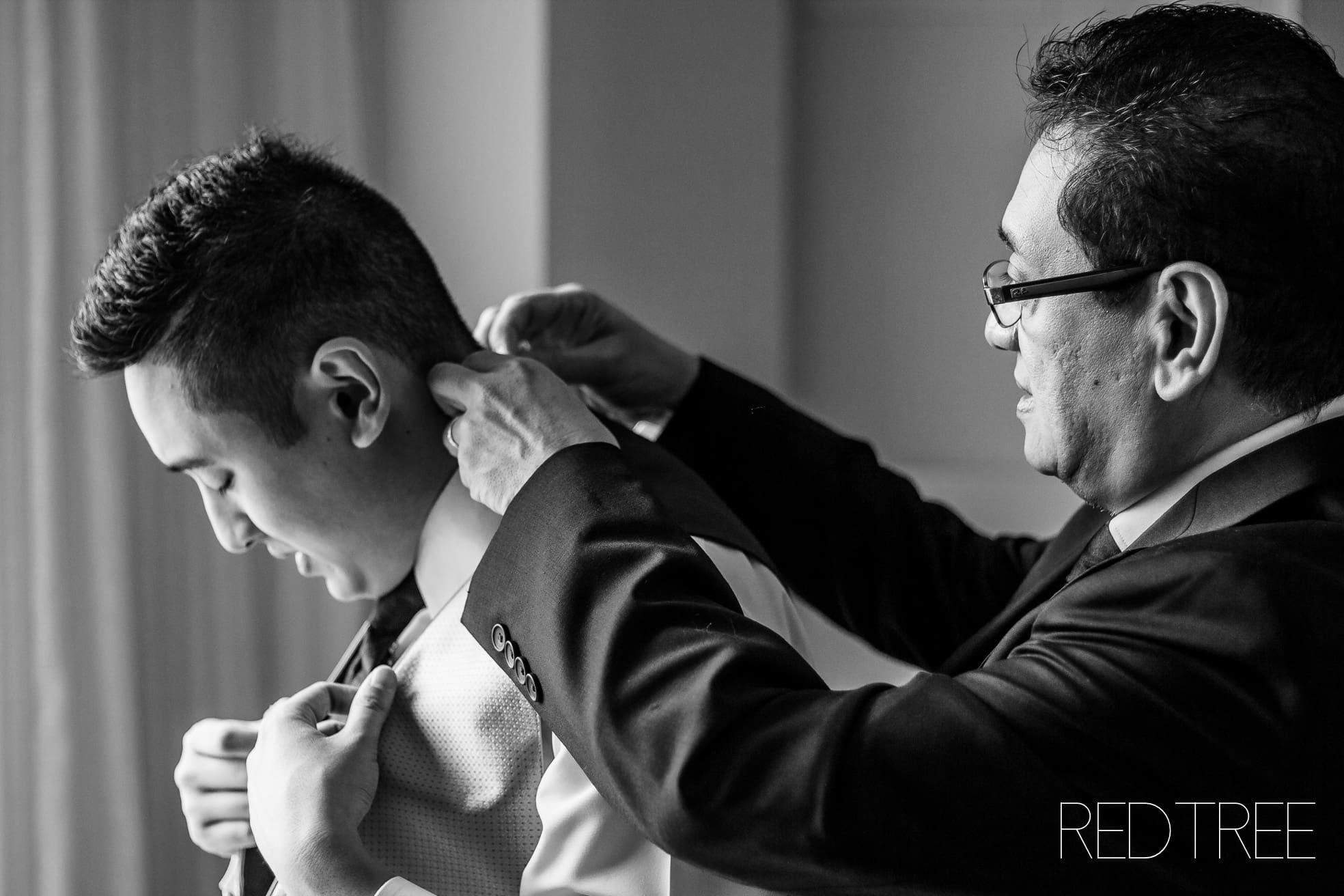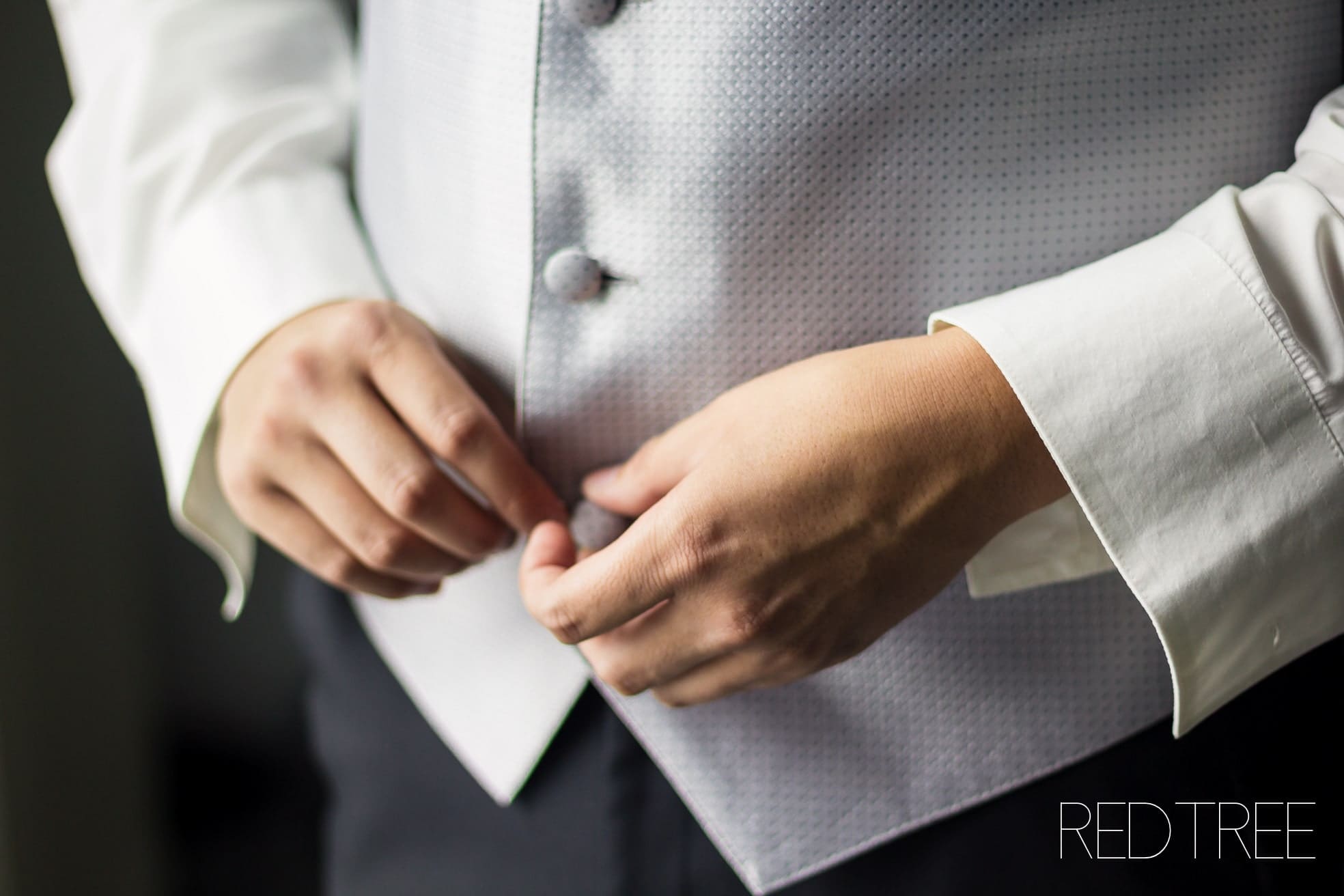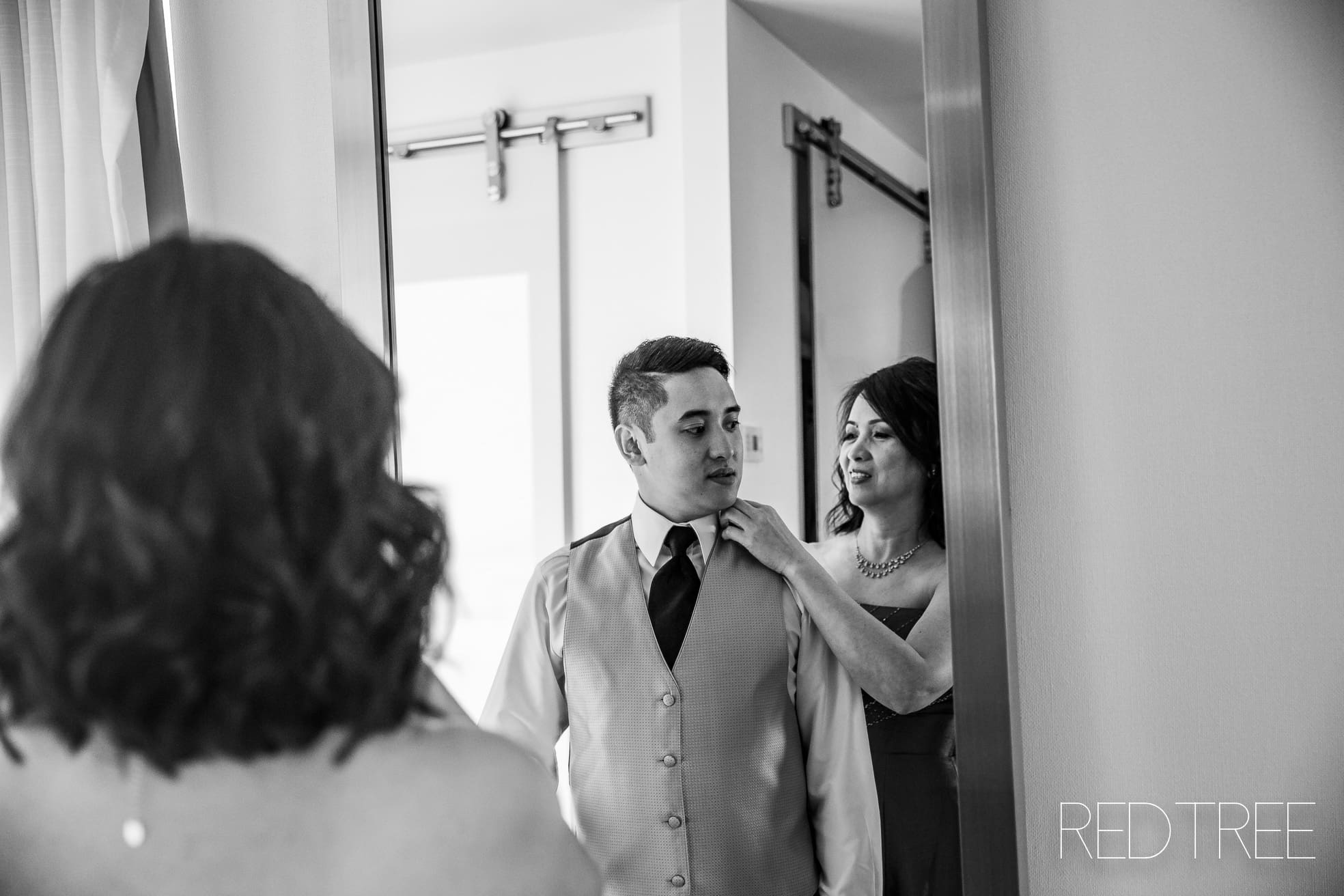 After everyone was ready, we made our way to the Catholic Parish of Corpus Christi for an 11am ceremony. I just loved all of the tears, and those paparazzi guests!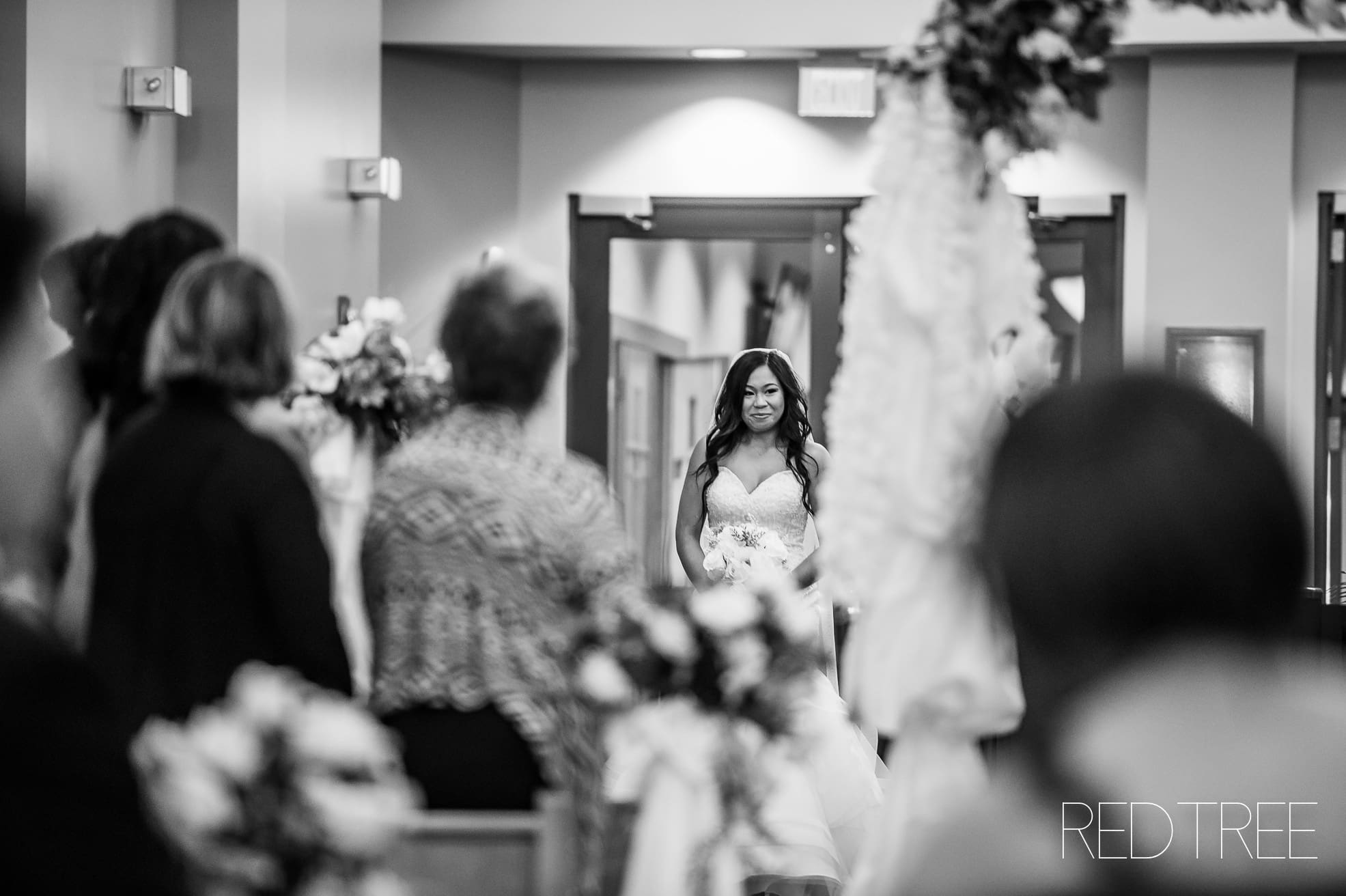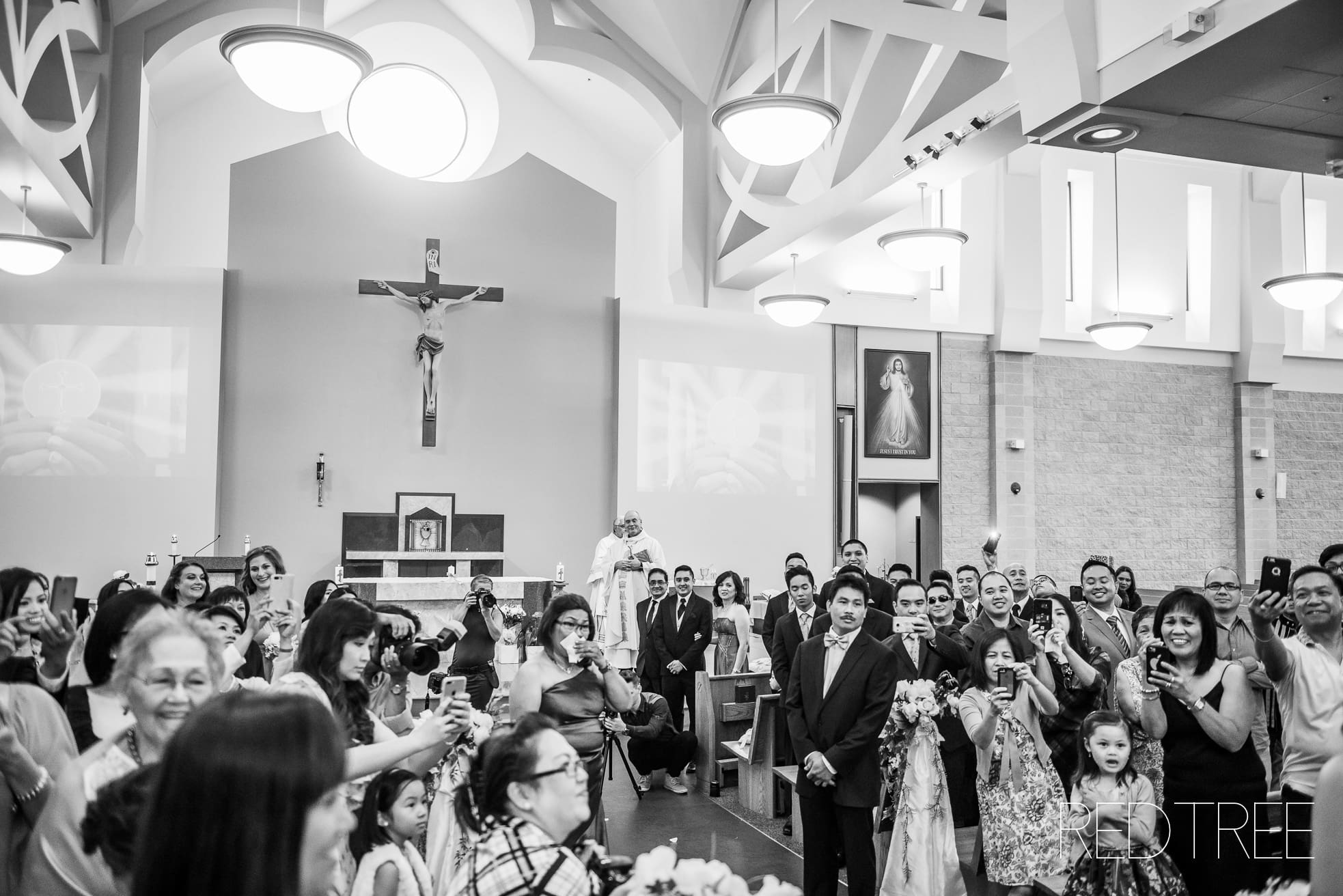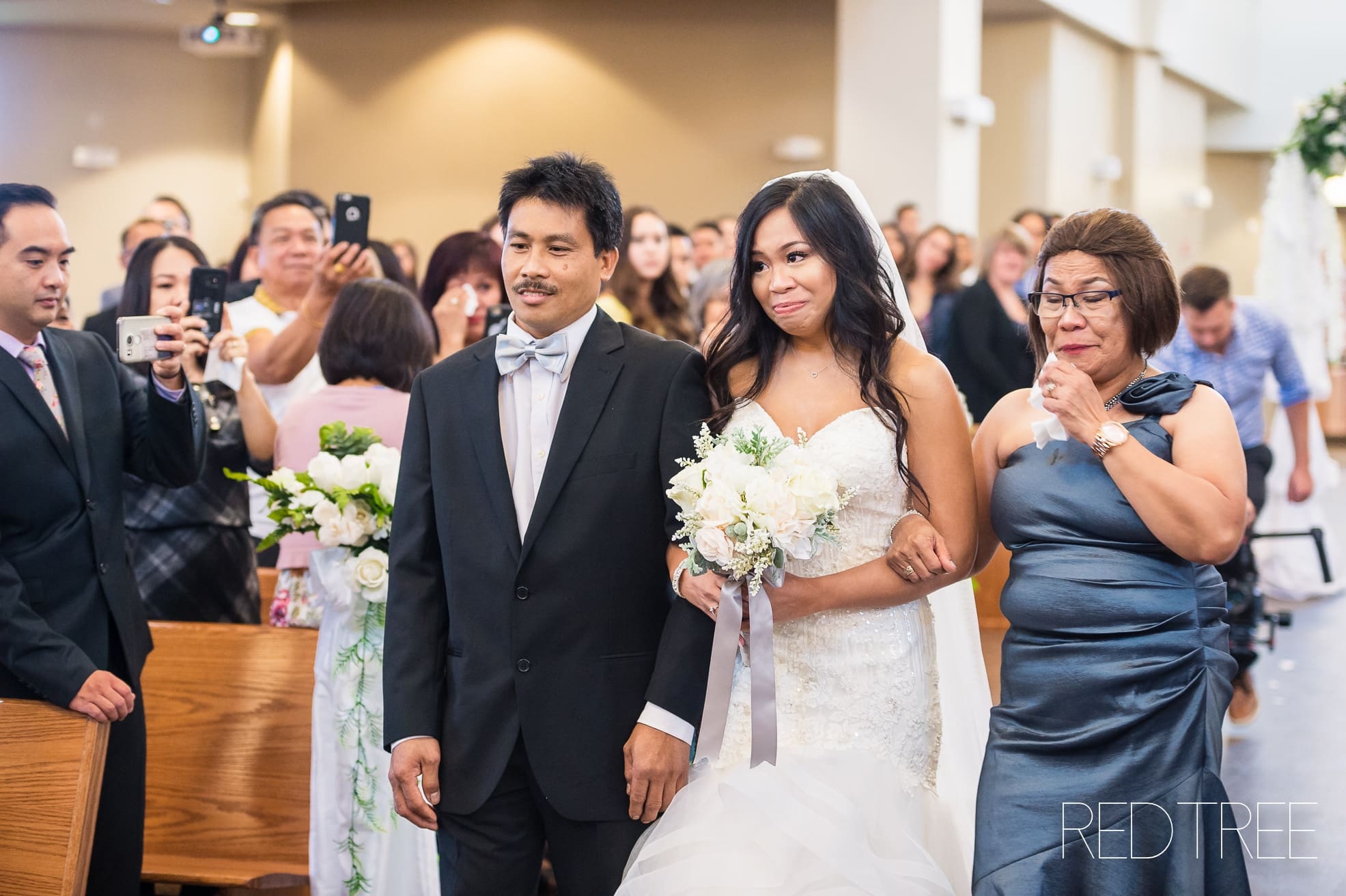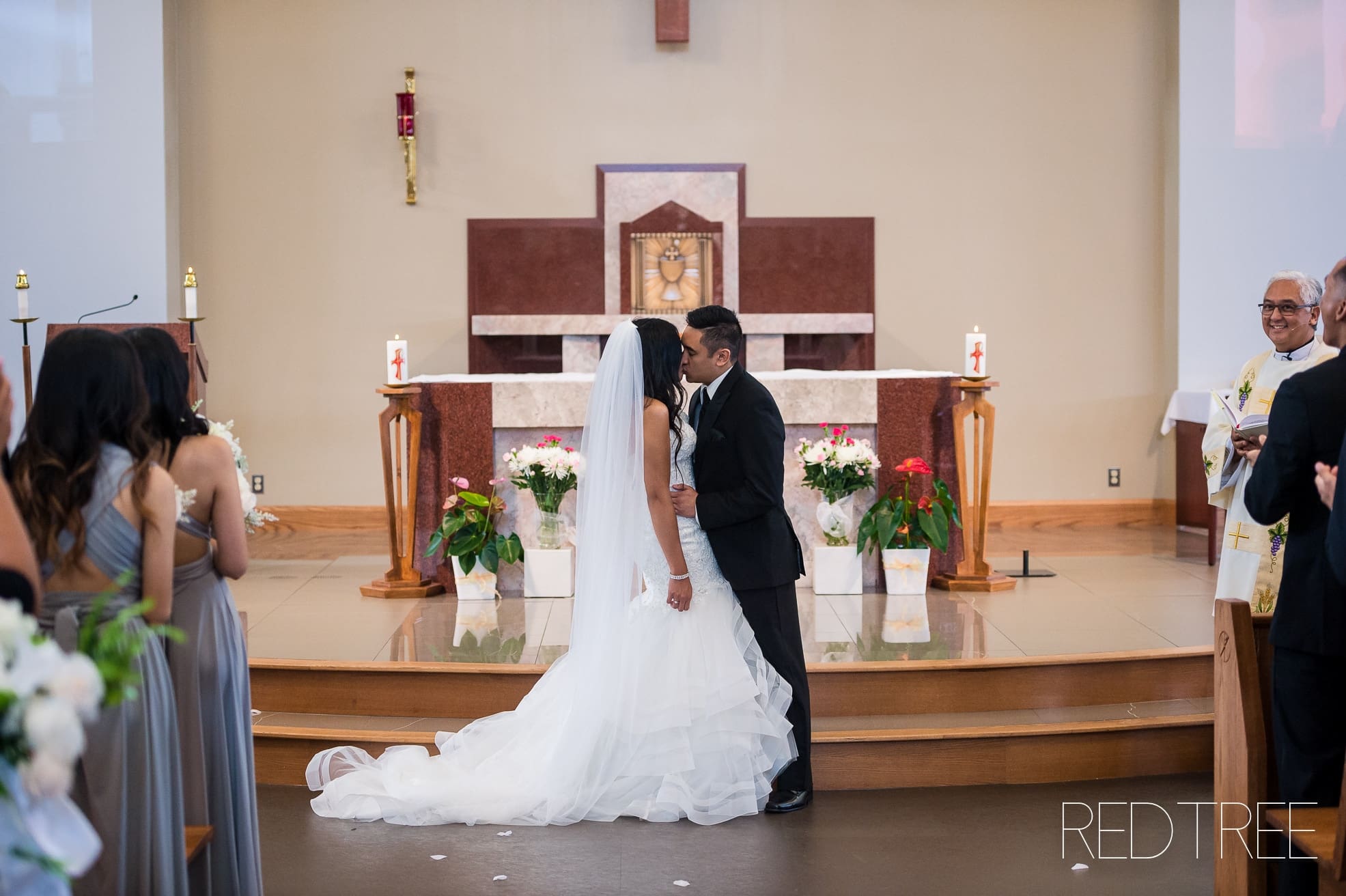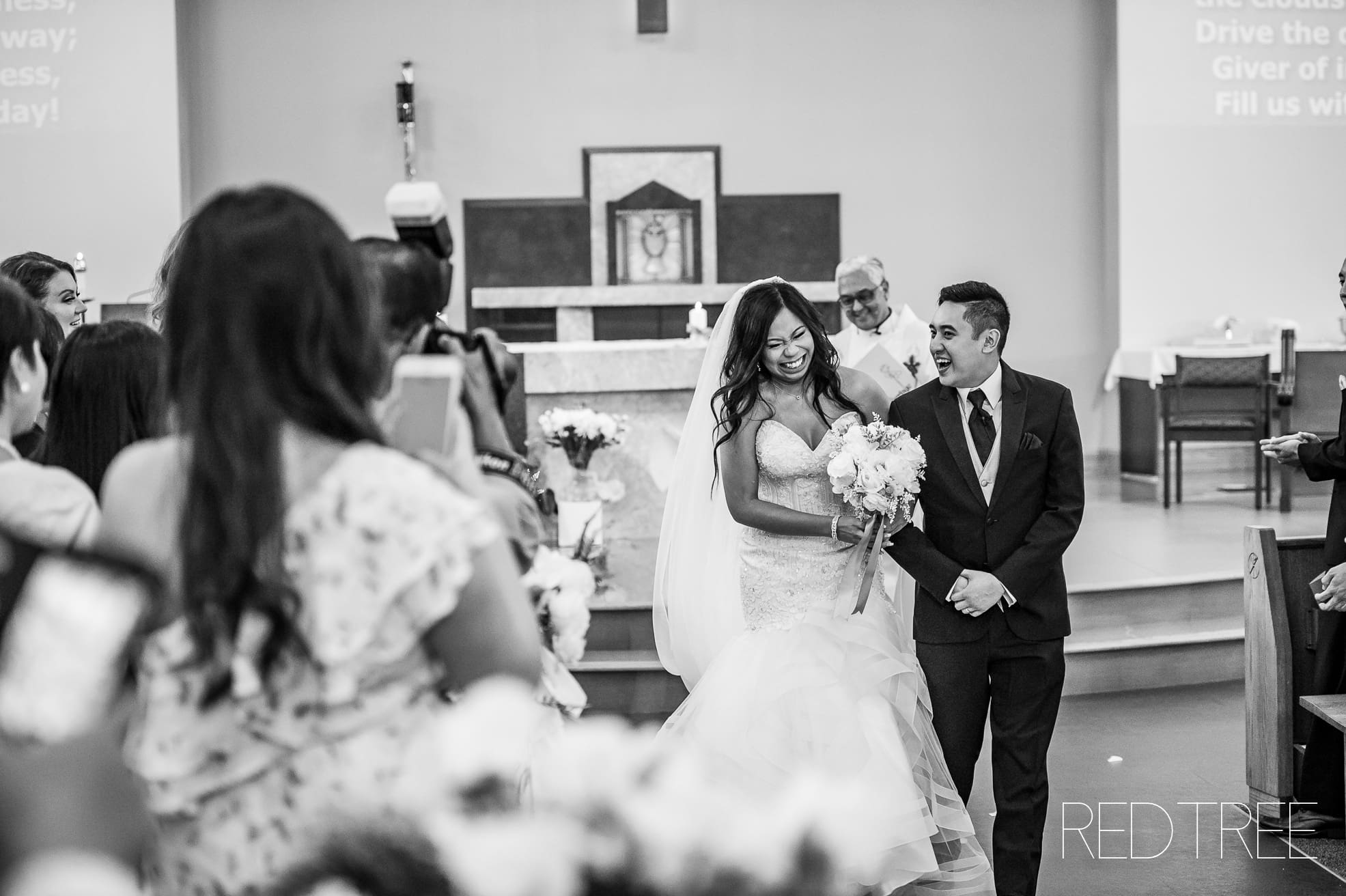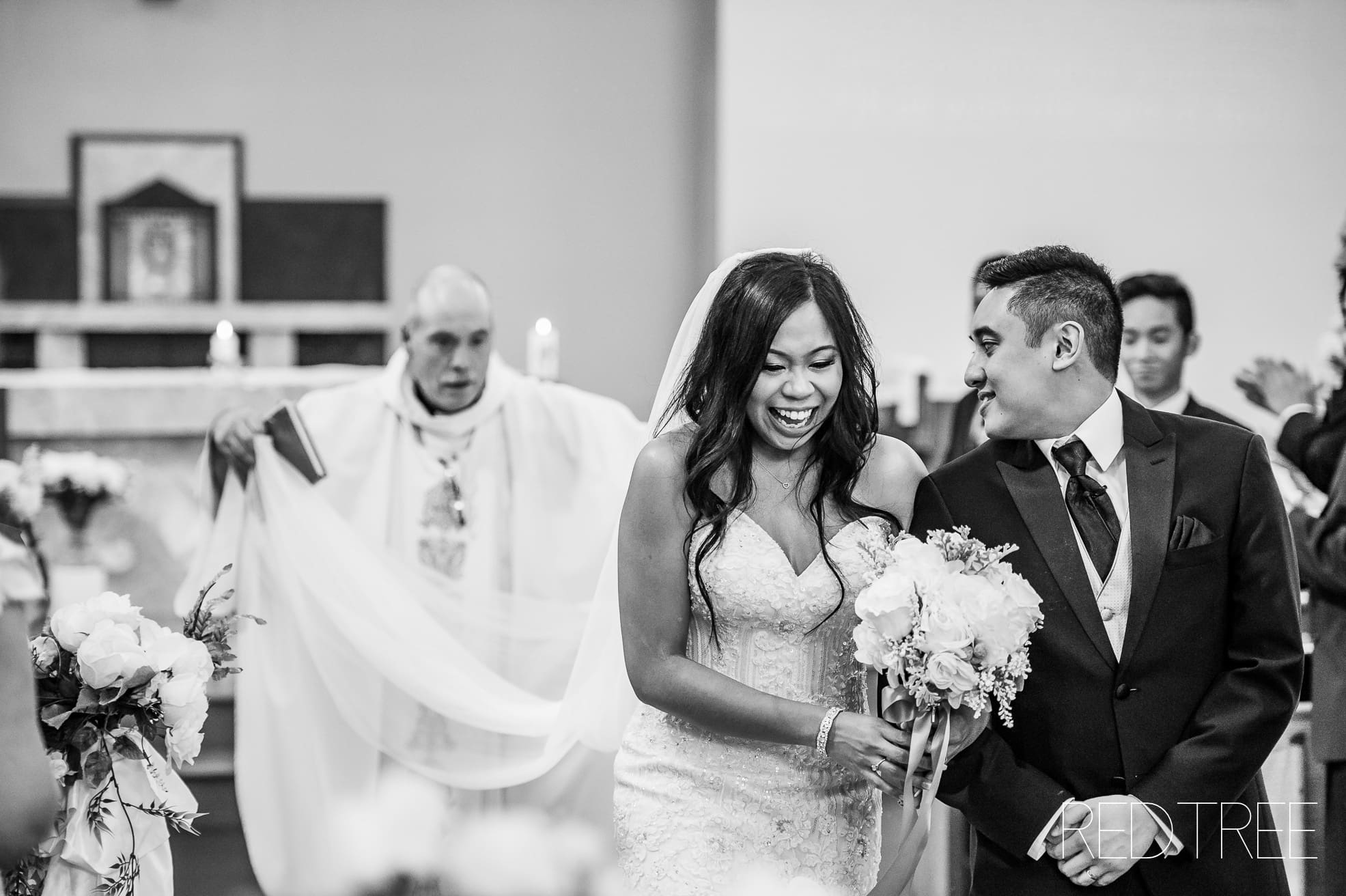 After the ceremony, we made our way over to Rainbow Valley Road, down in Whitemud Creek in Edmonton for some bridal party photos as well as some with the bride & groom. The whole time that we were taking formals, the thunder was rolling above us!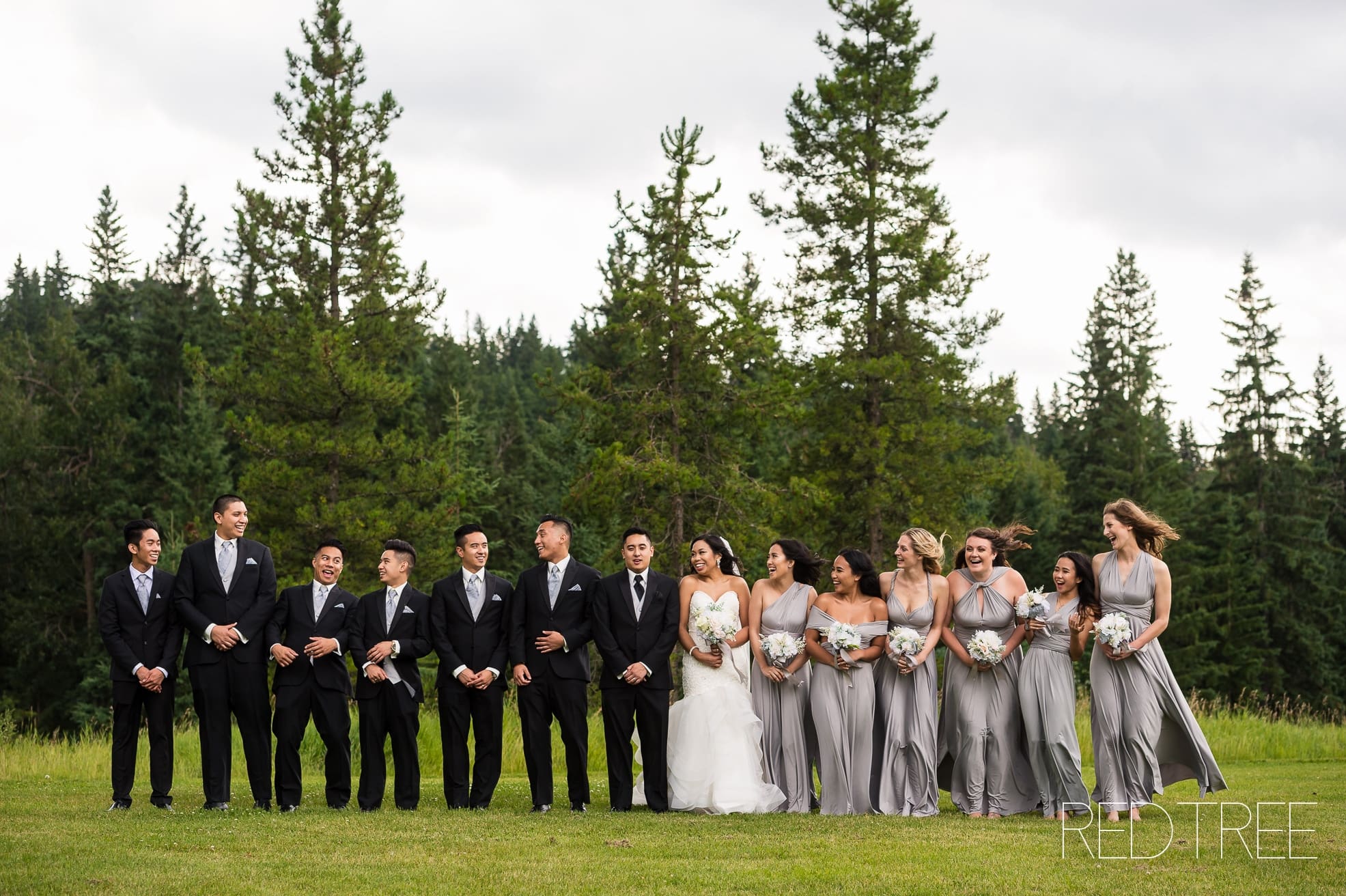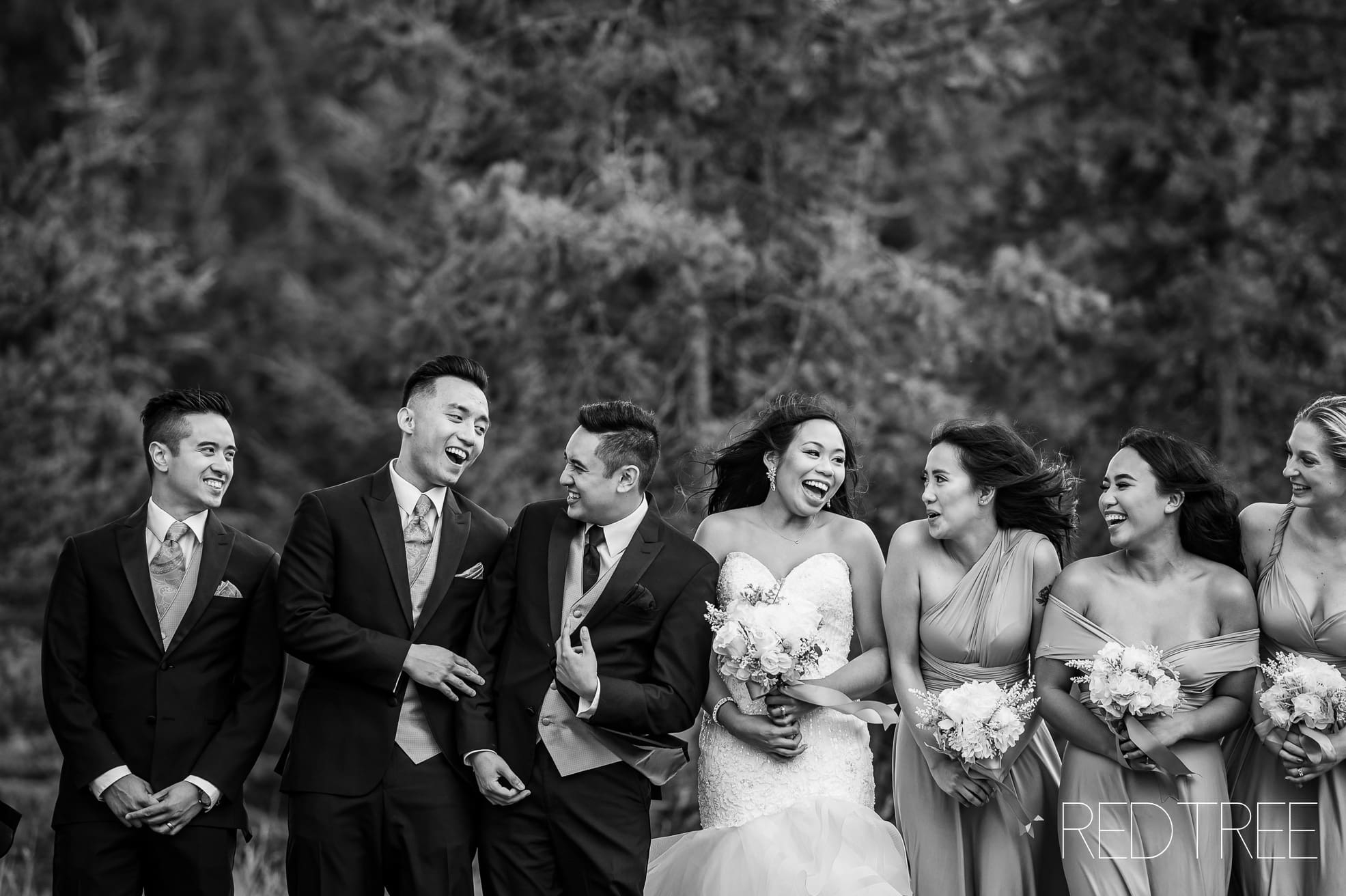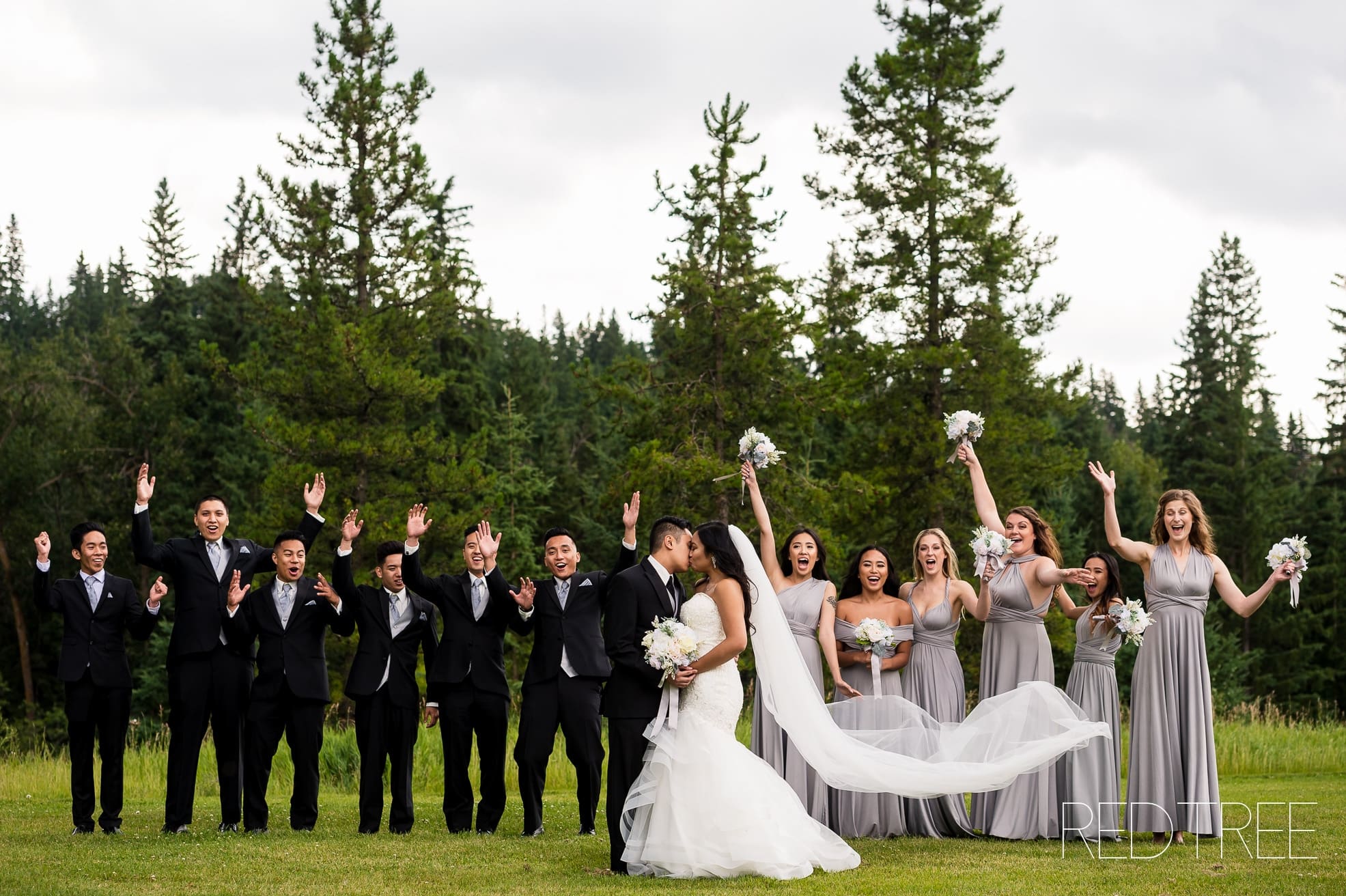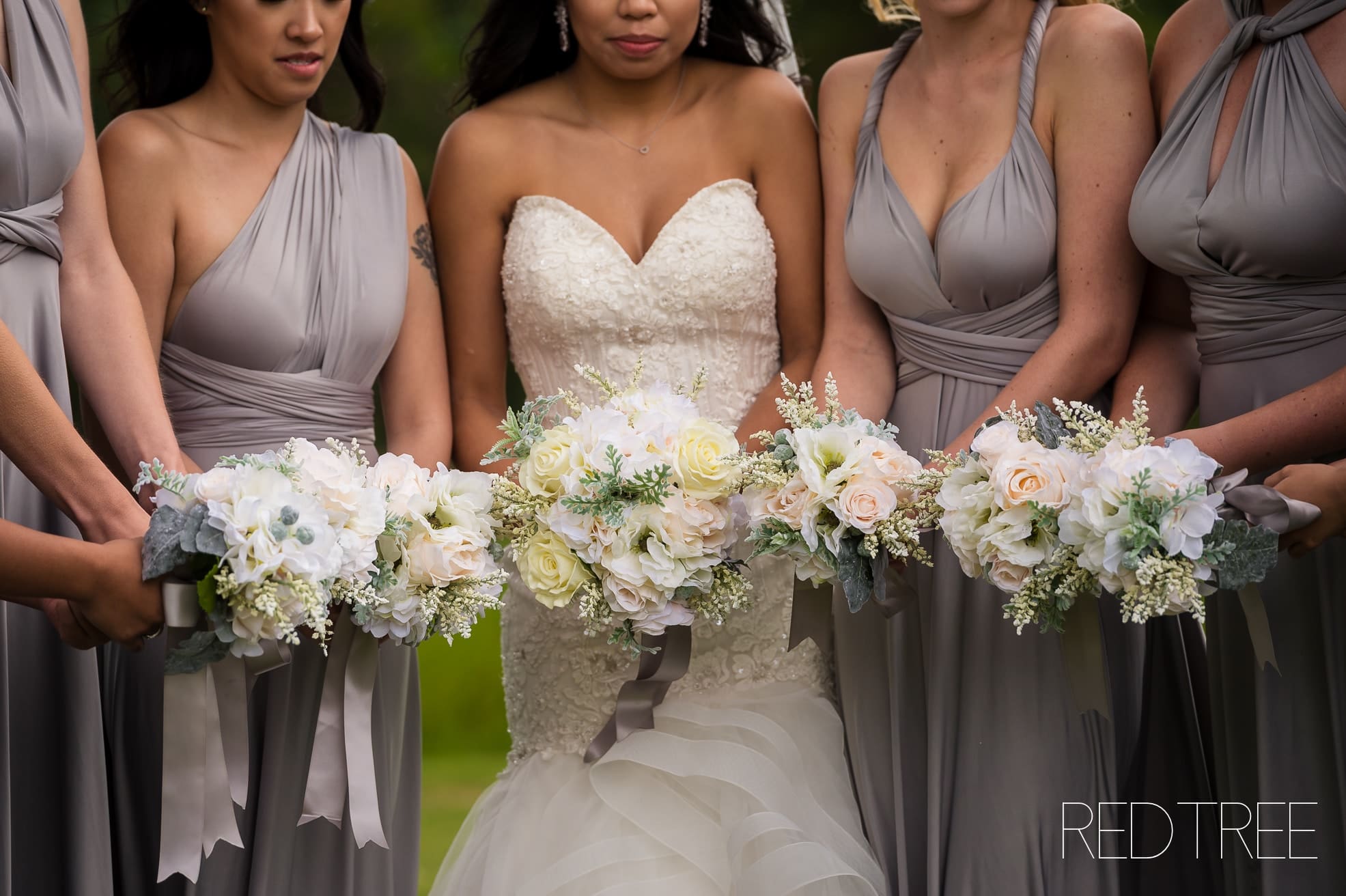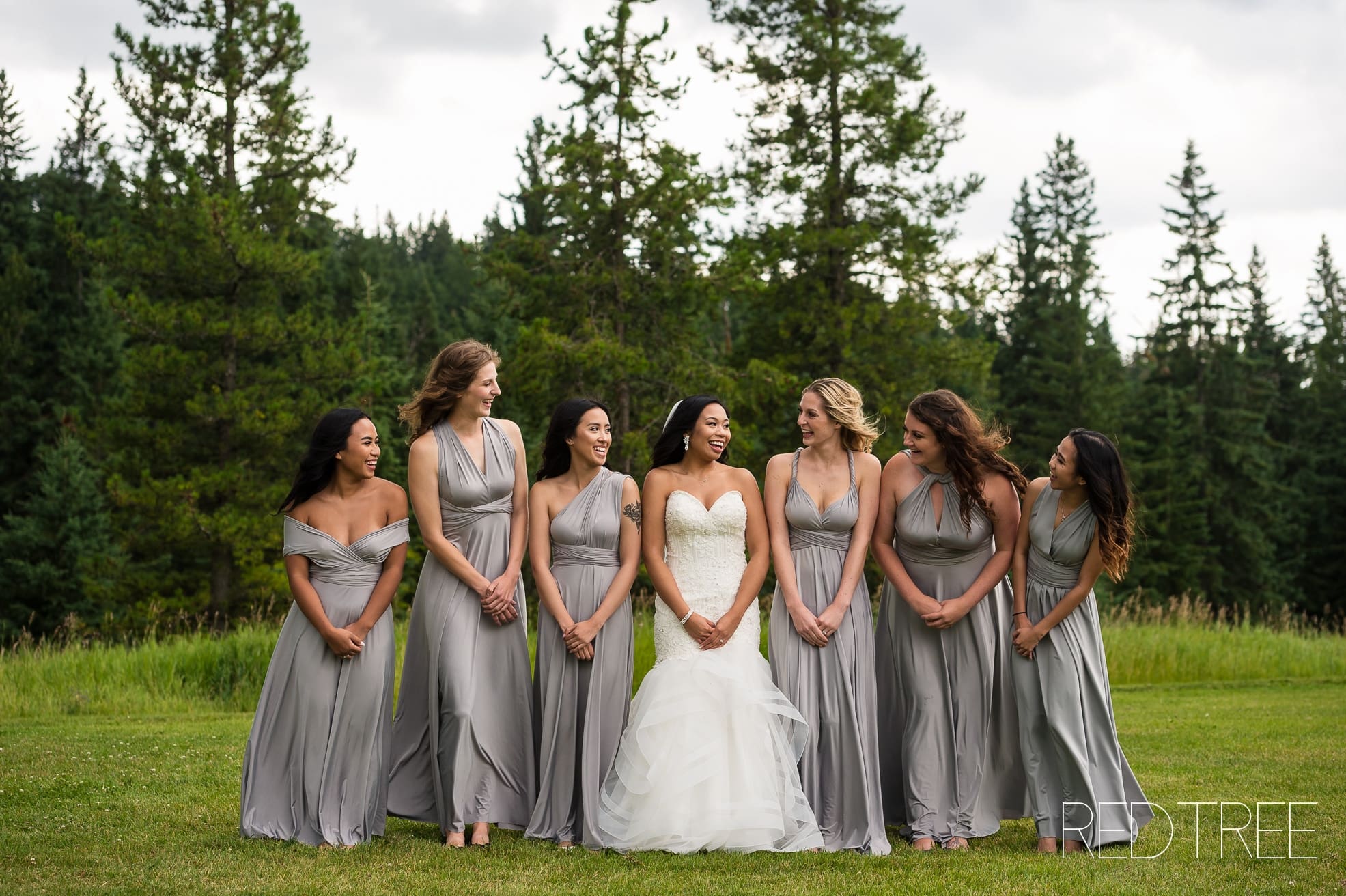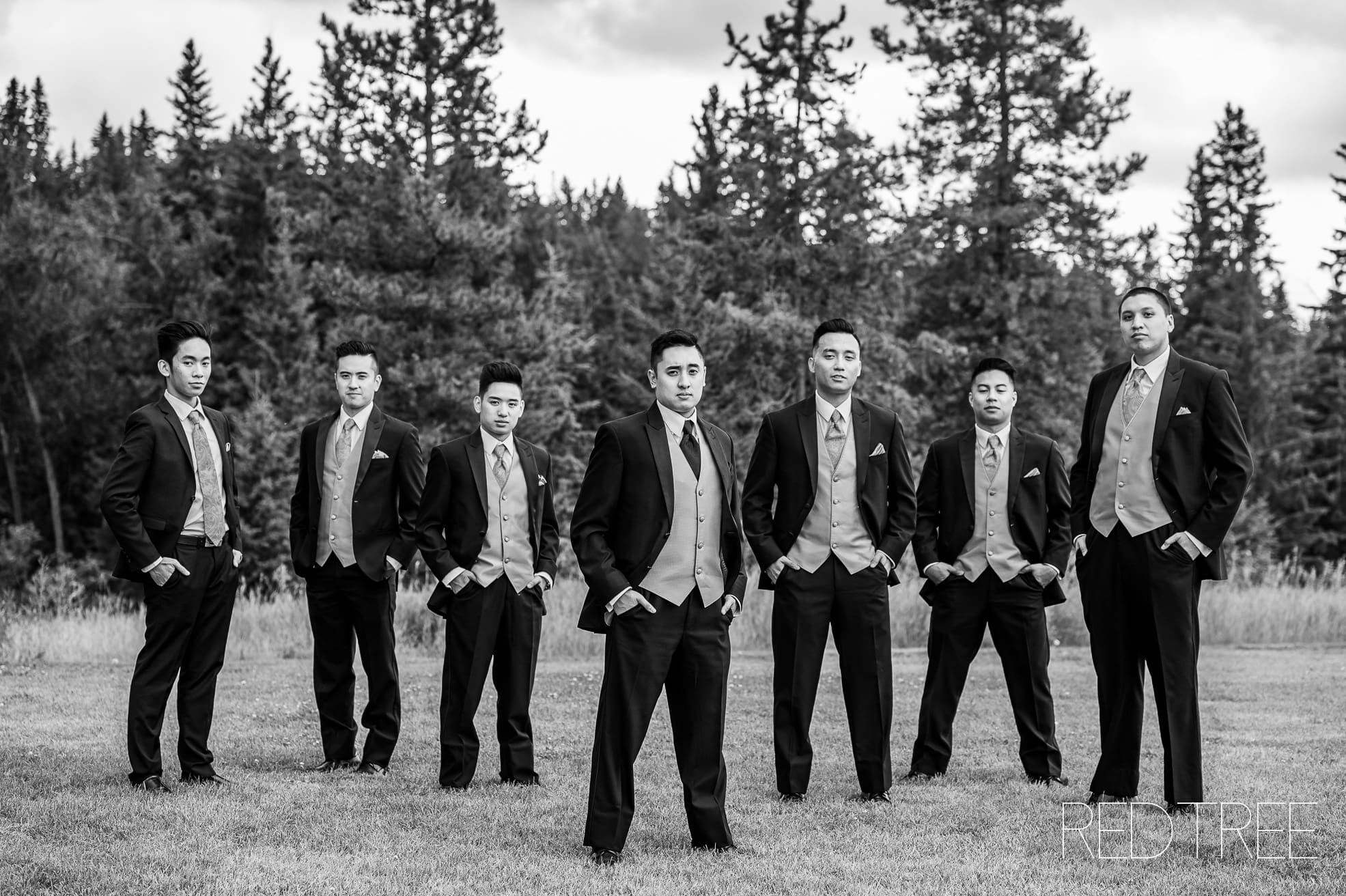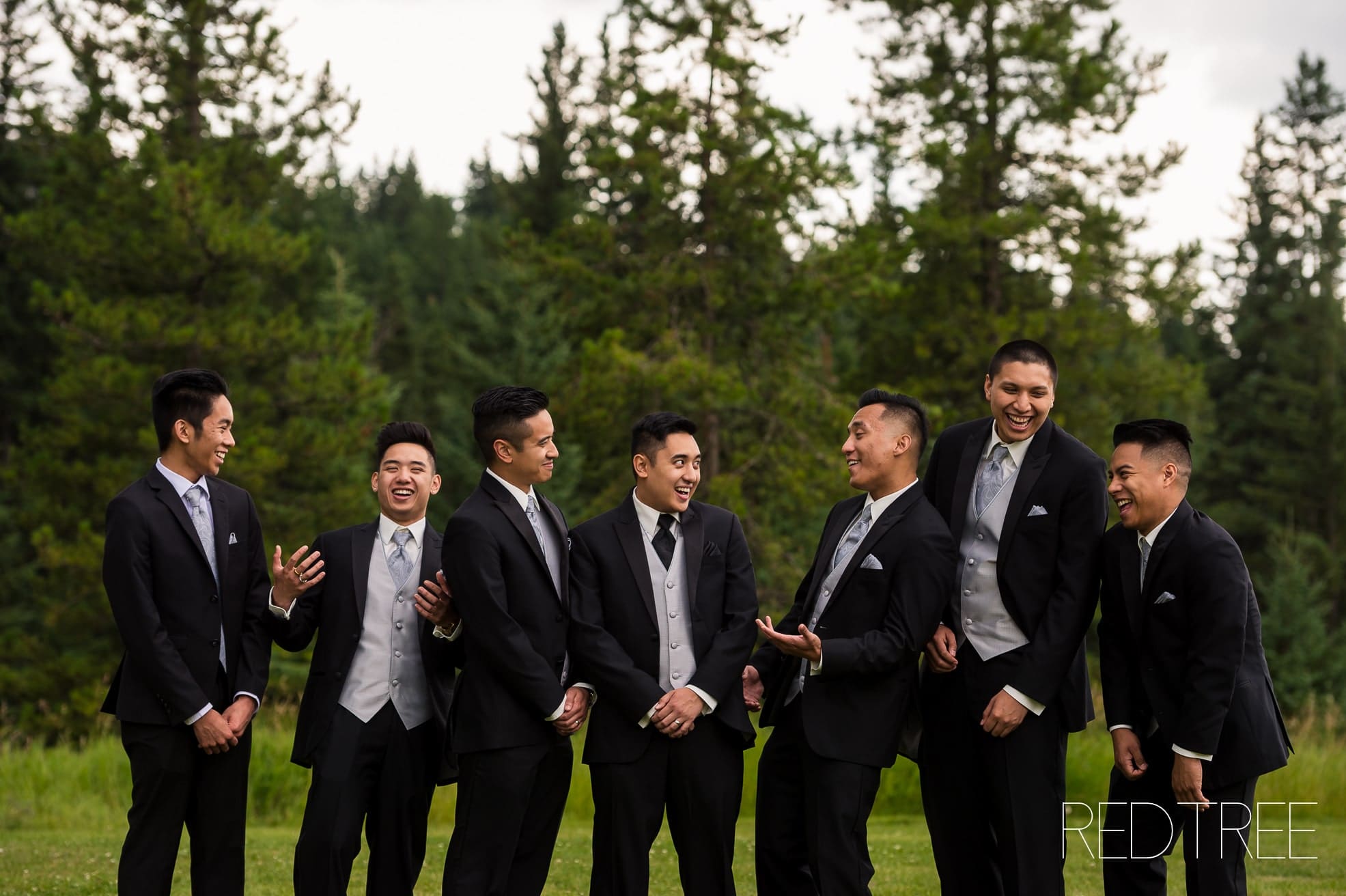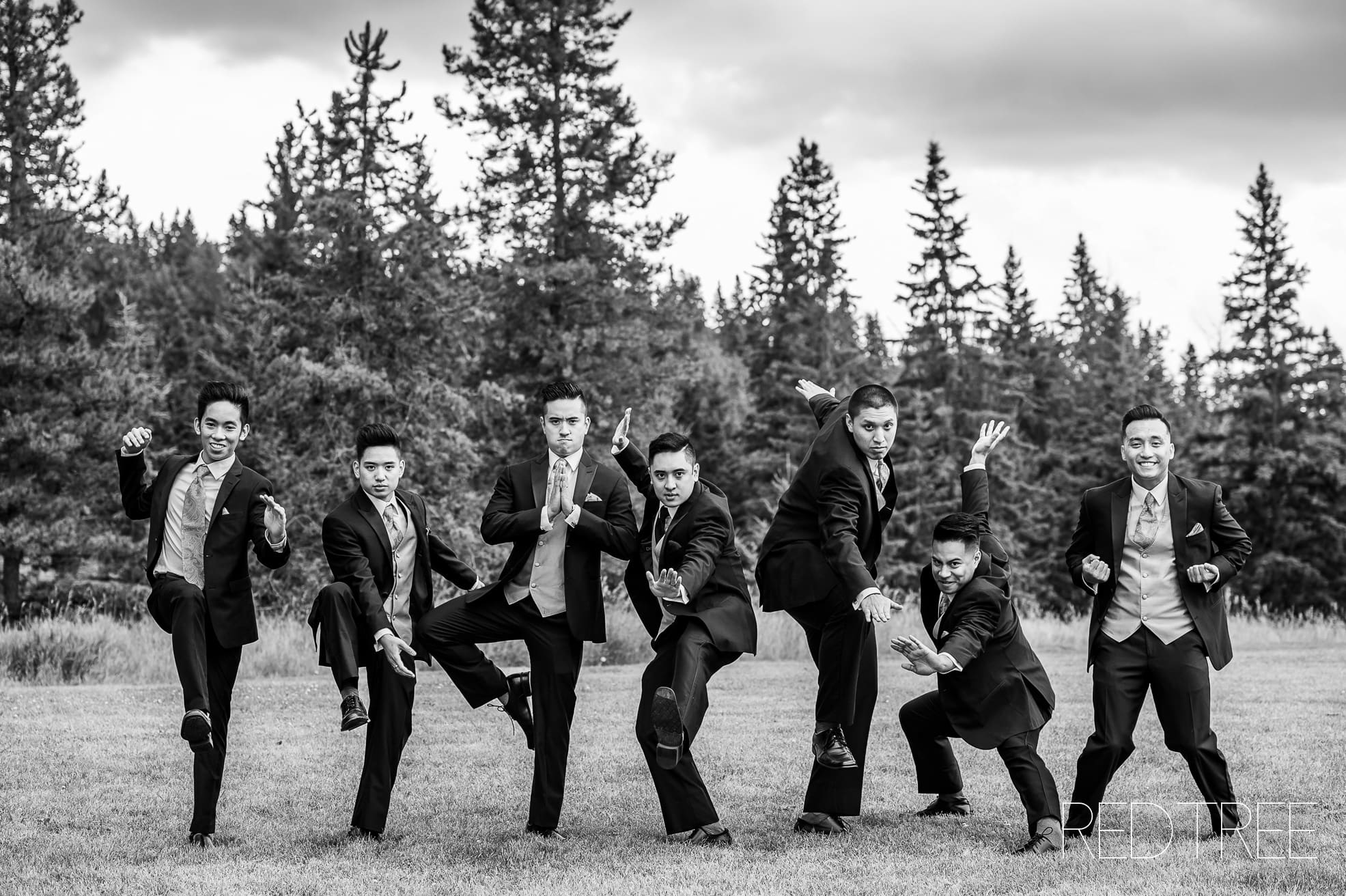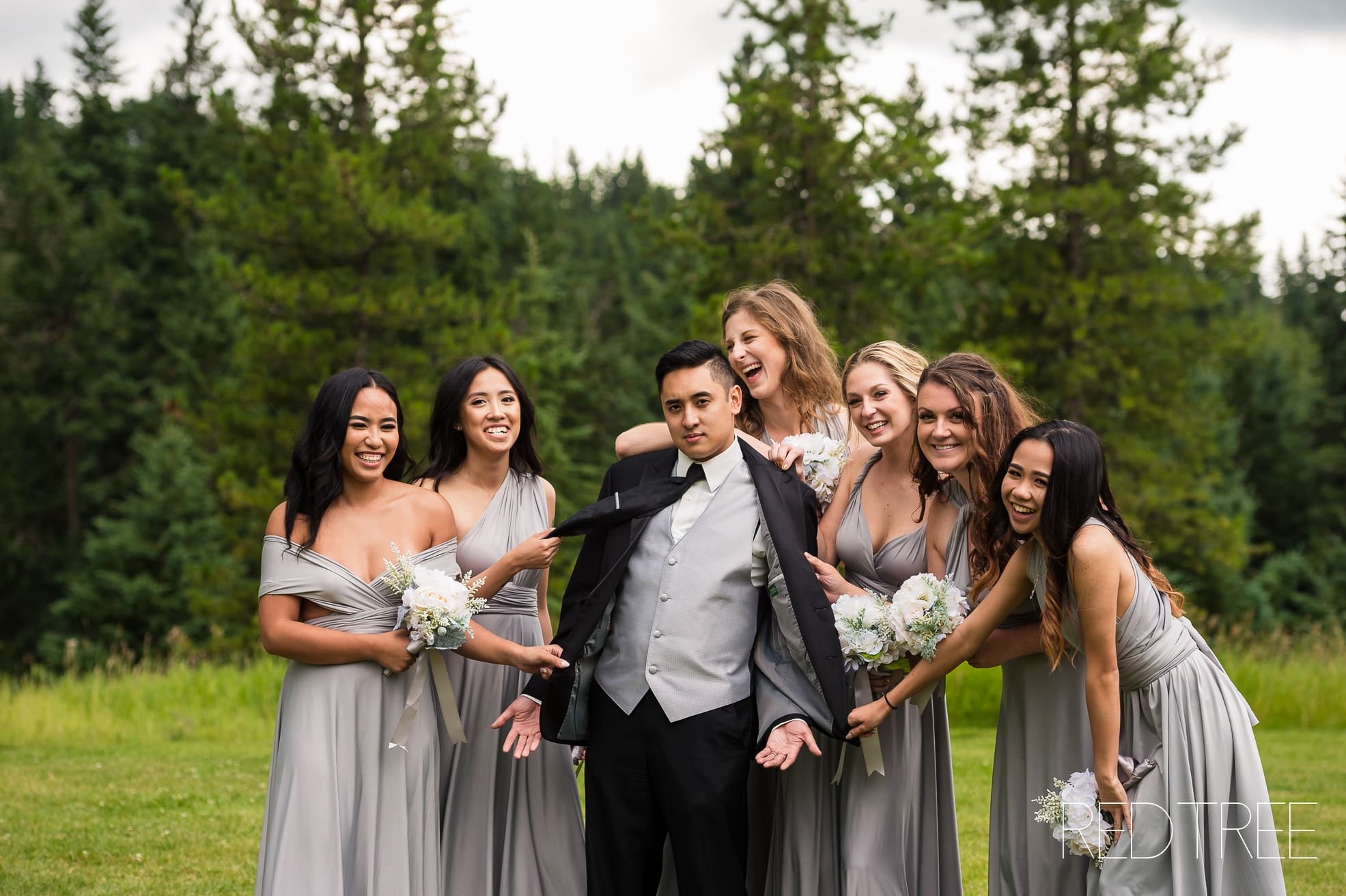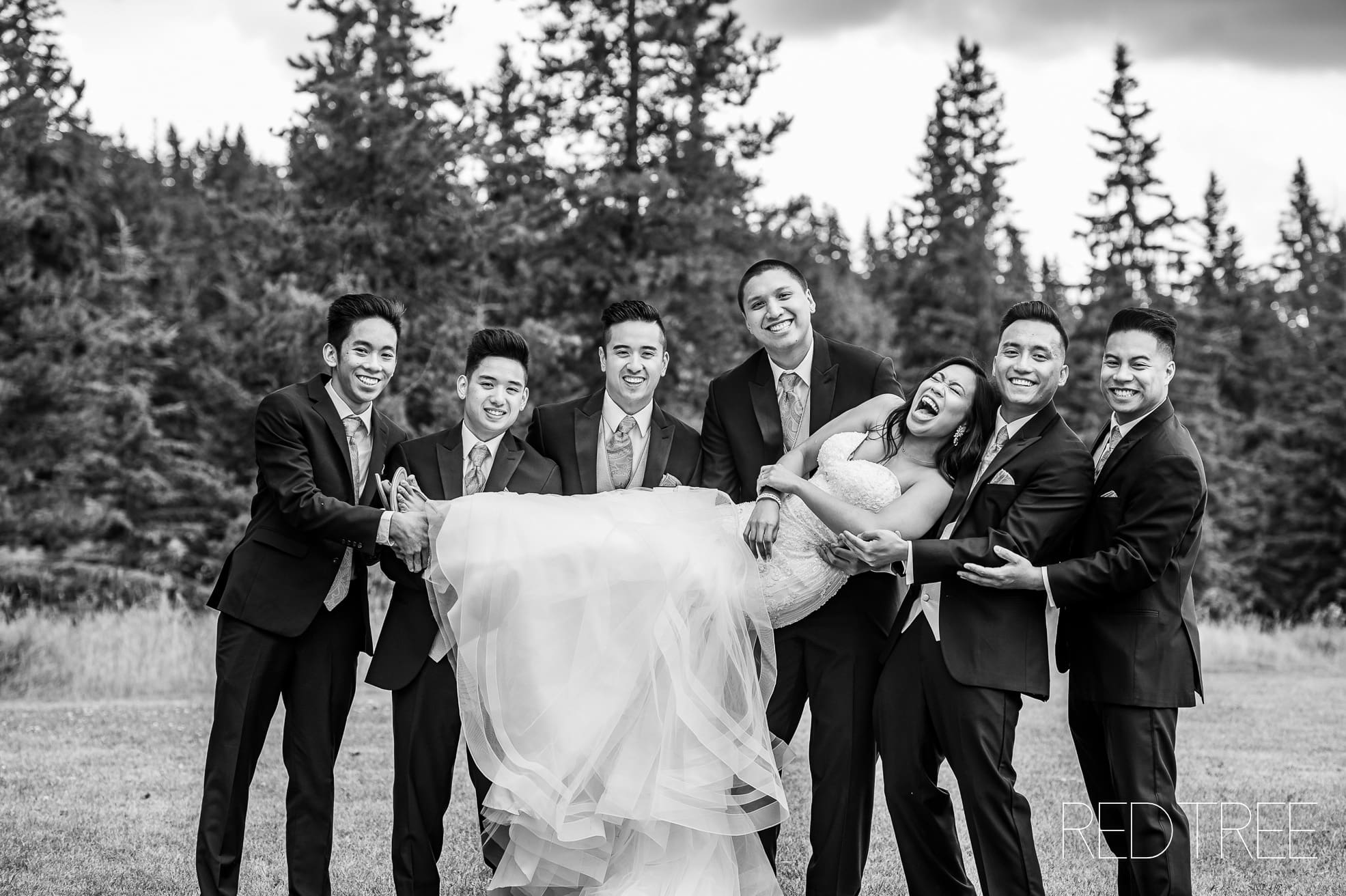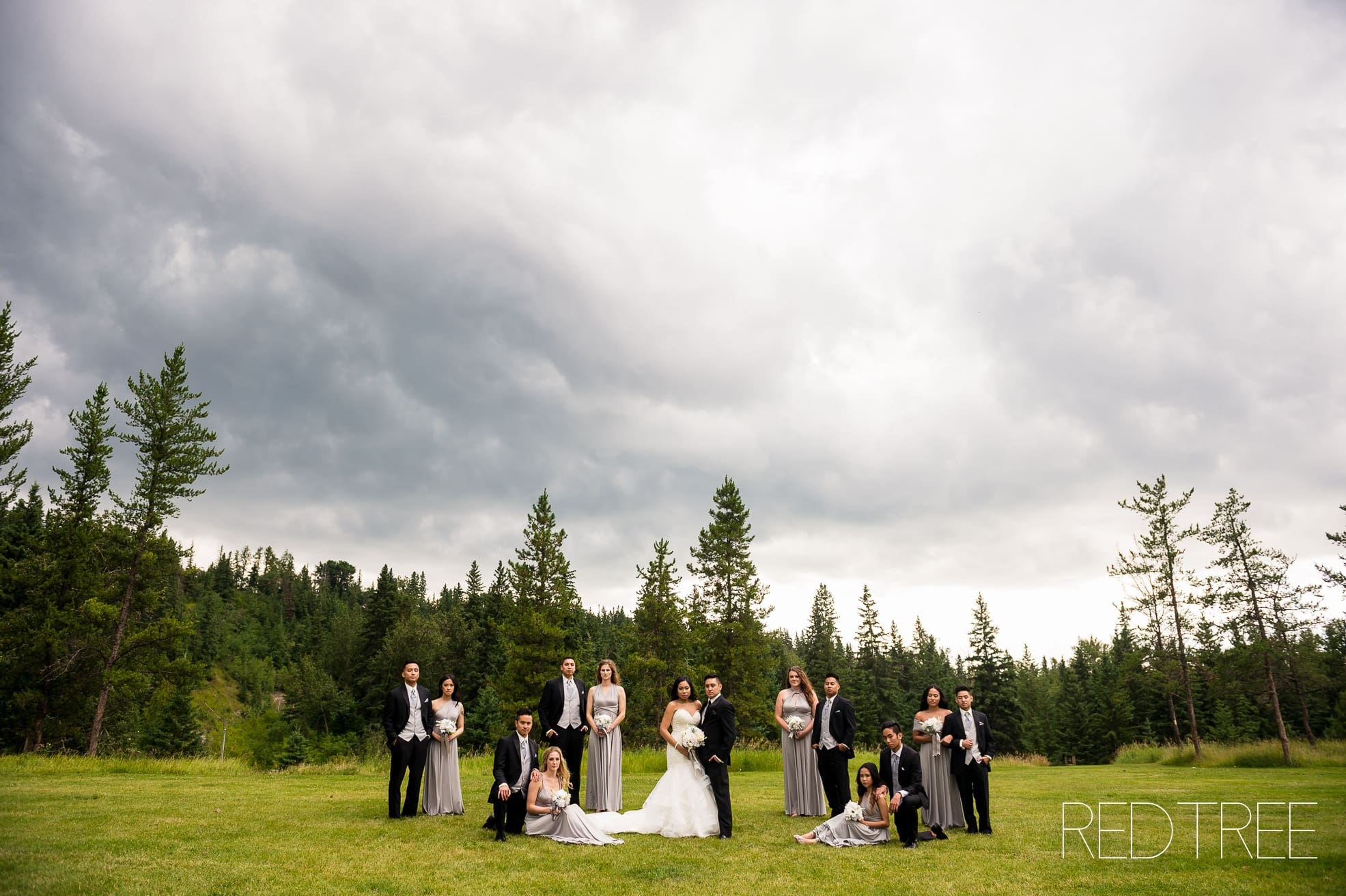 I figured that we would get rained on, so I brought a single umbrella along "just in case". As it turned out, I wished that I had brought more! We got completely rained out – but luckily the umbrella was able to keep the couple mostly dry! The rain really does make for beautiful photos though – and all of our camera's survived – so that's a WIN-WIN. Luckily, I am overly prepared for all weather types, so we even had a change of clothes after getting drenched.
A note from the bride: "My favourite part of the wedding was definitely the photoshoots in the rain. It was an unexpected addition to a perfect day."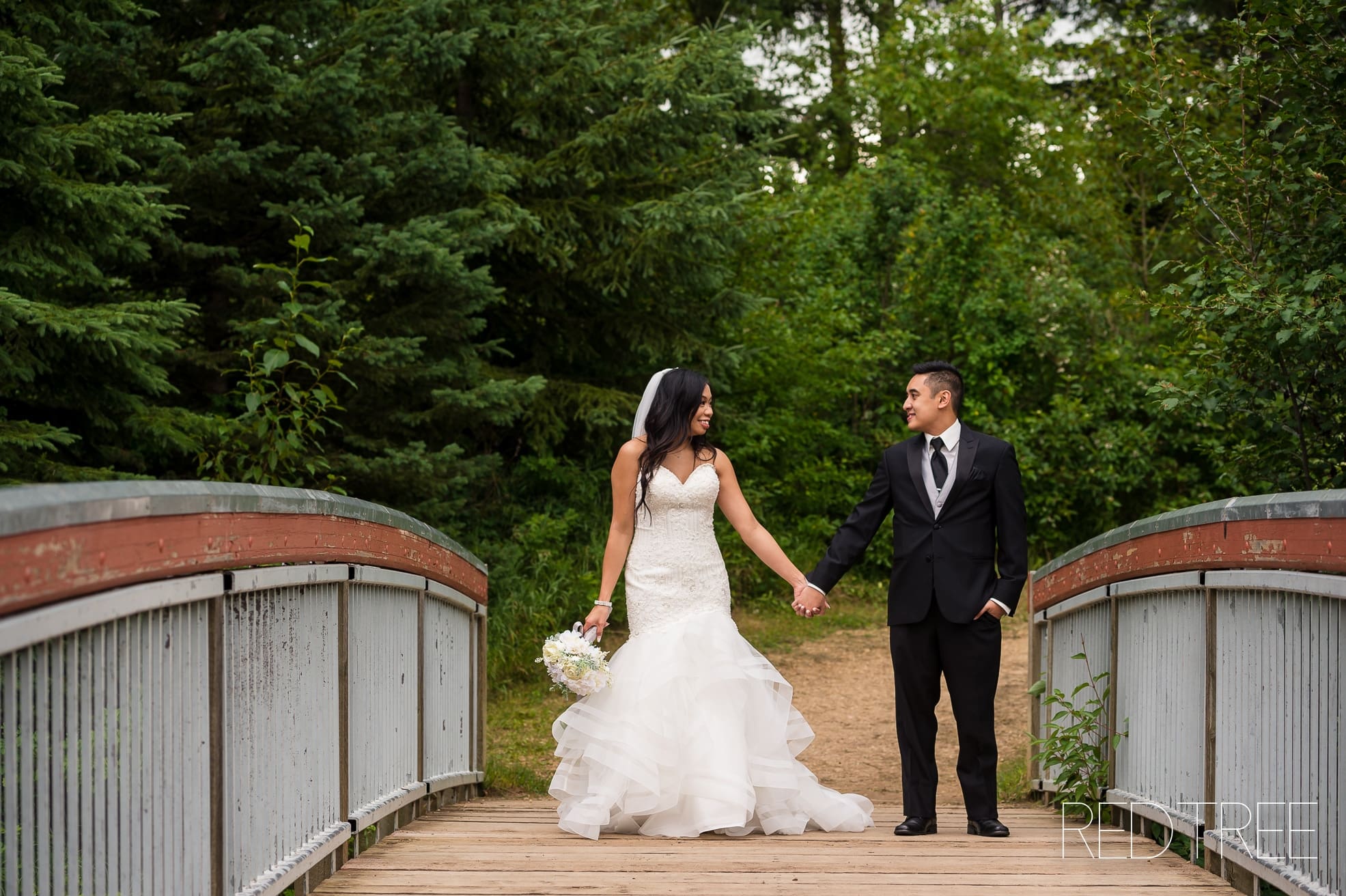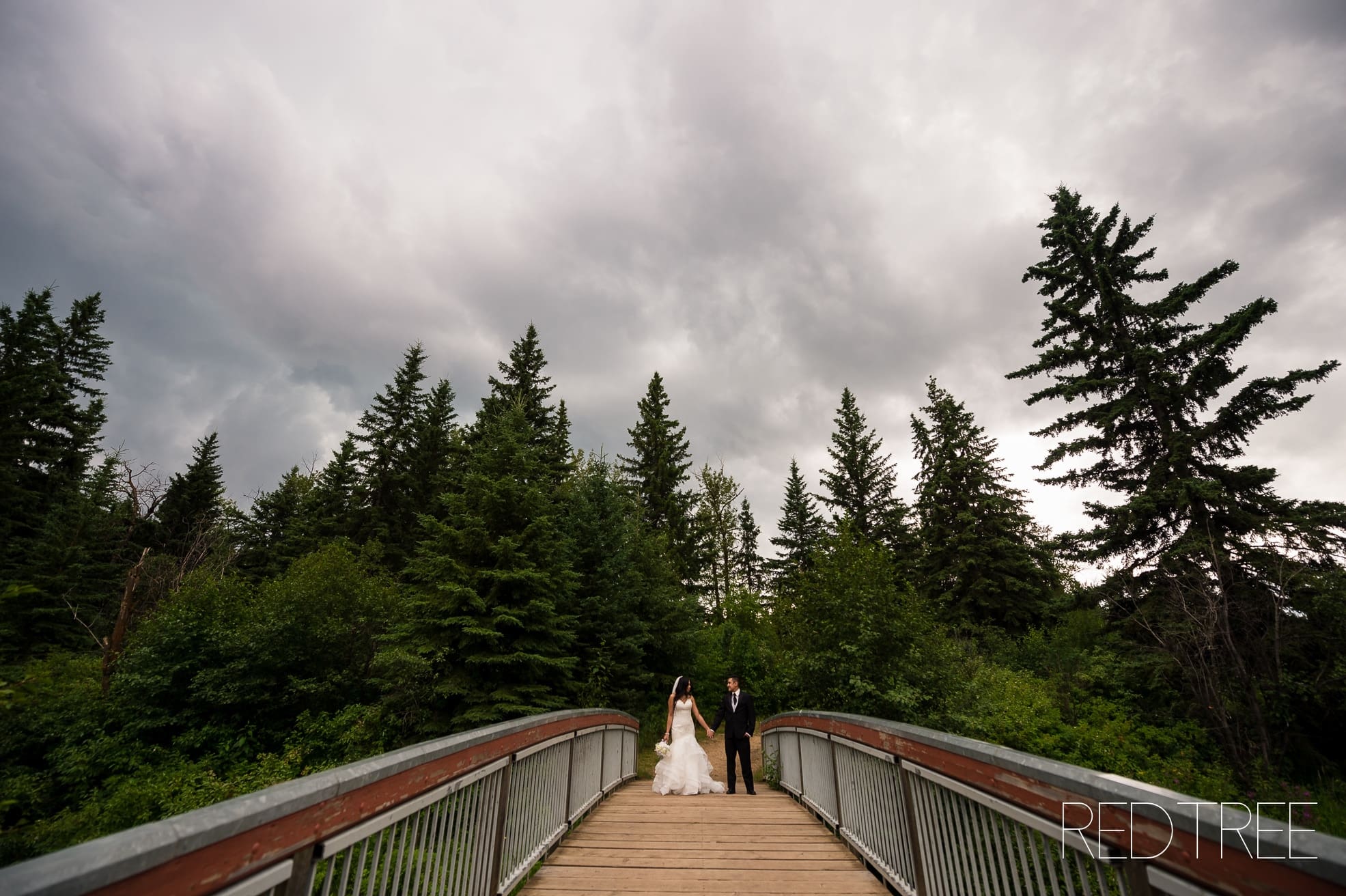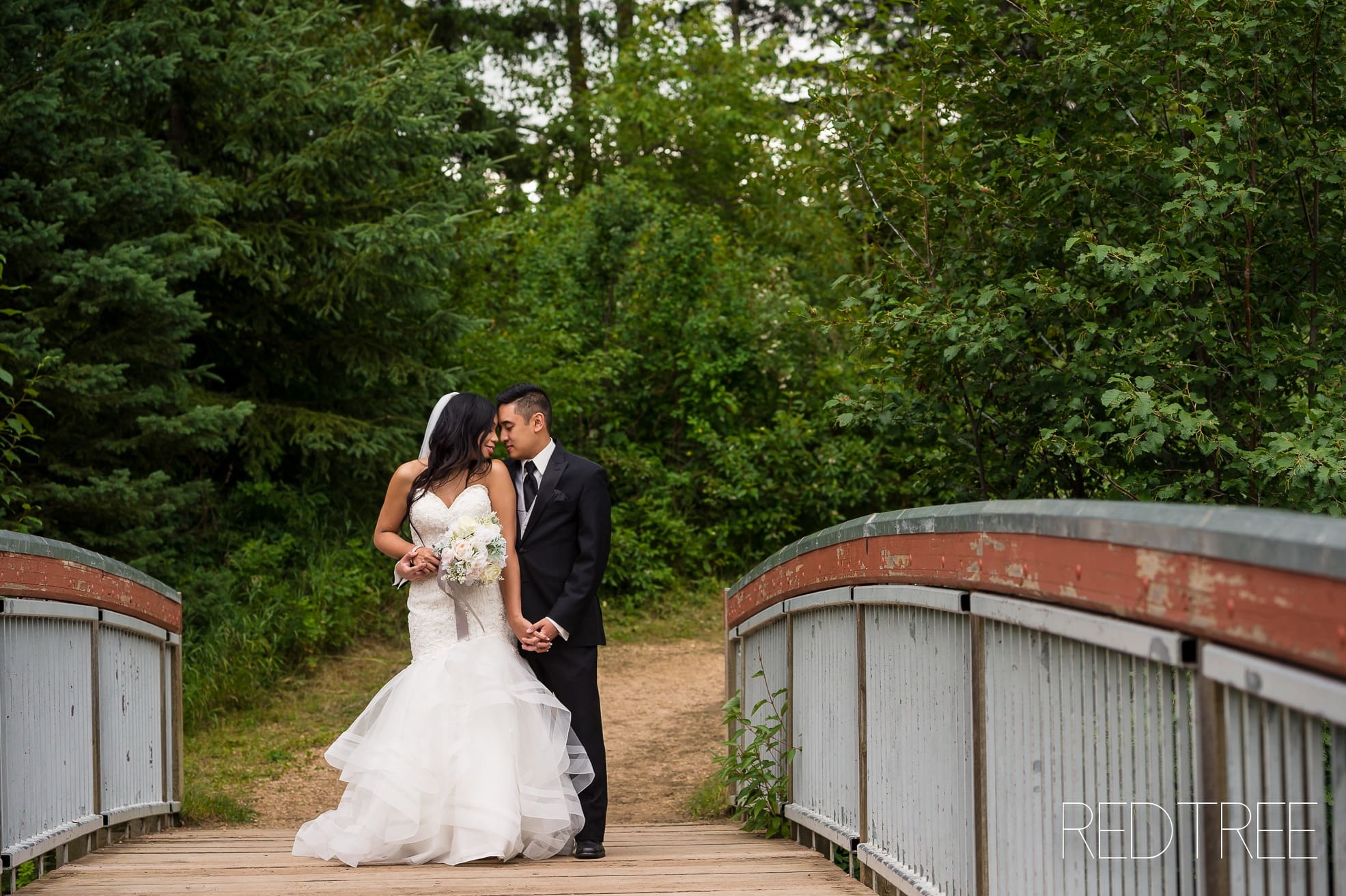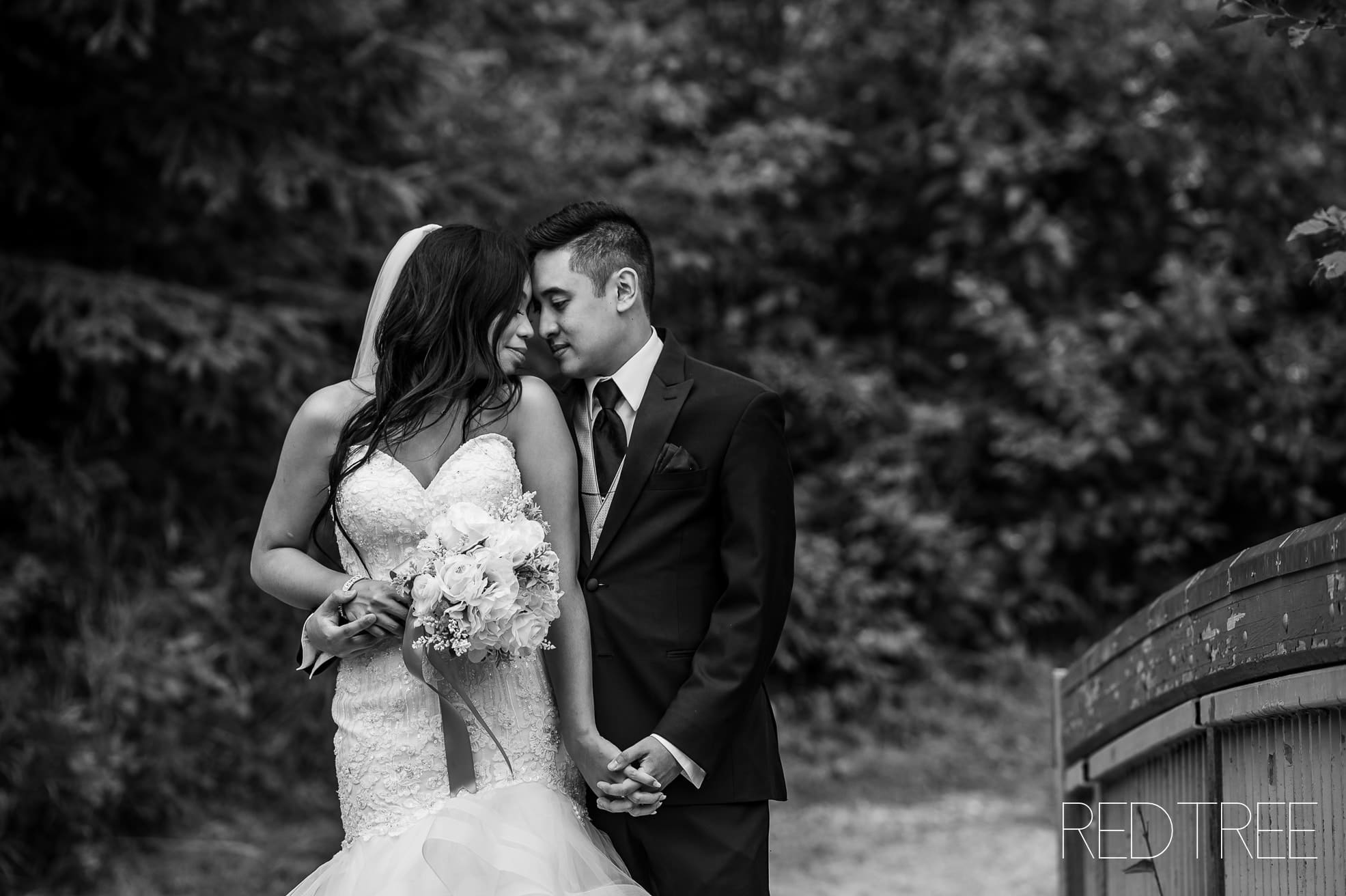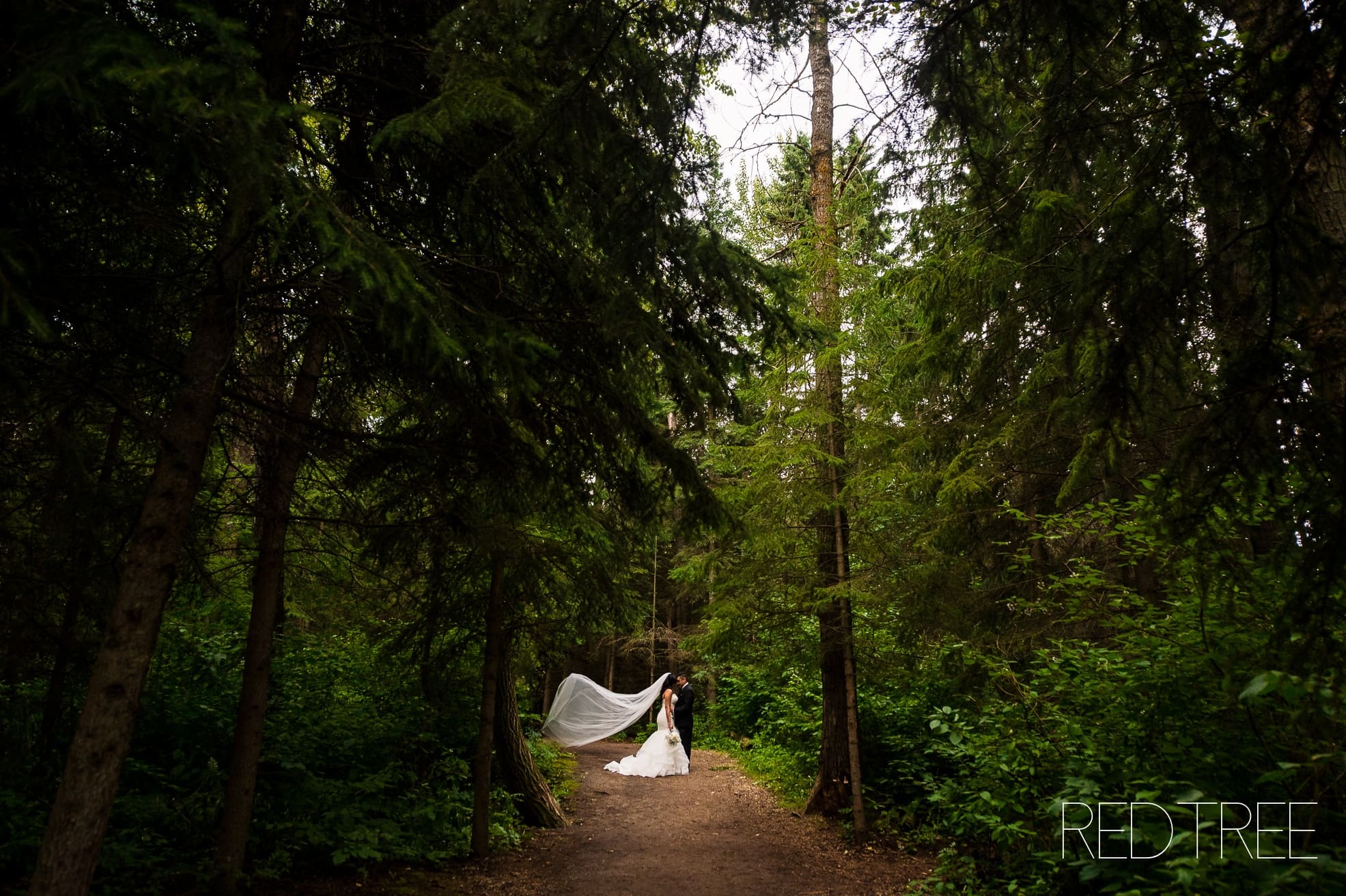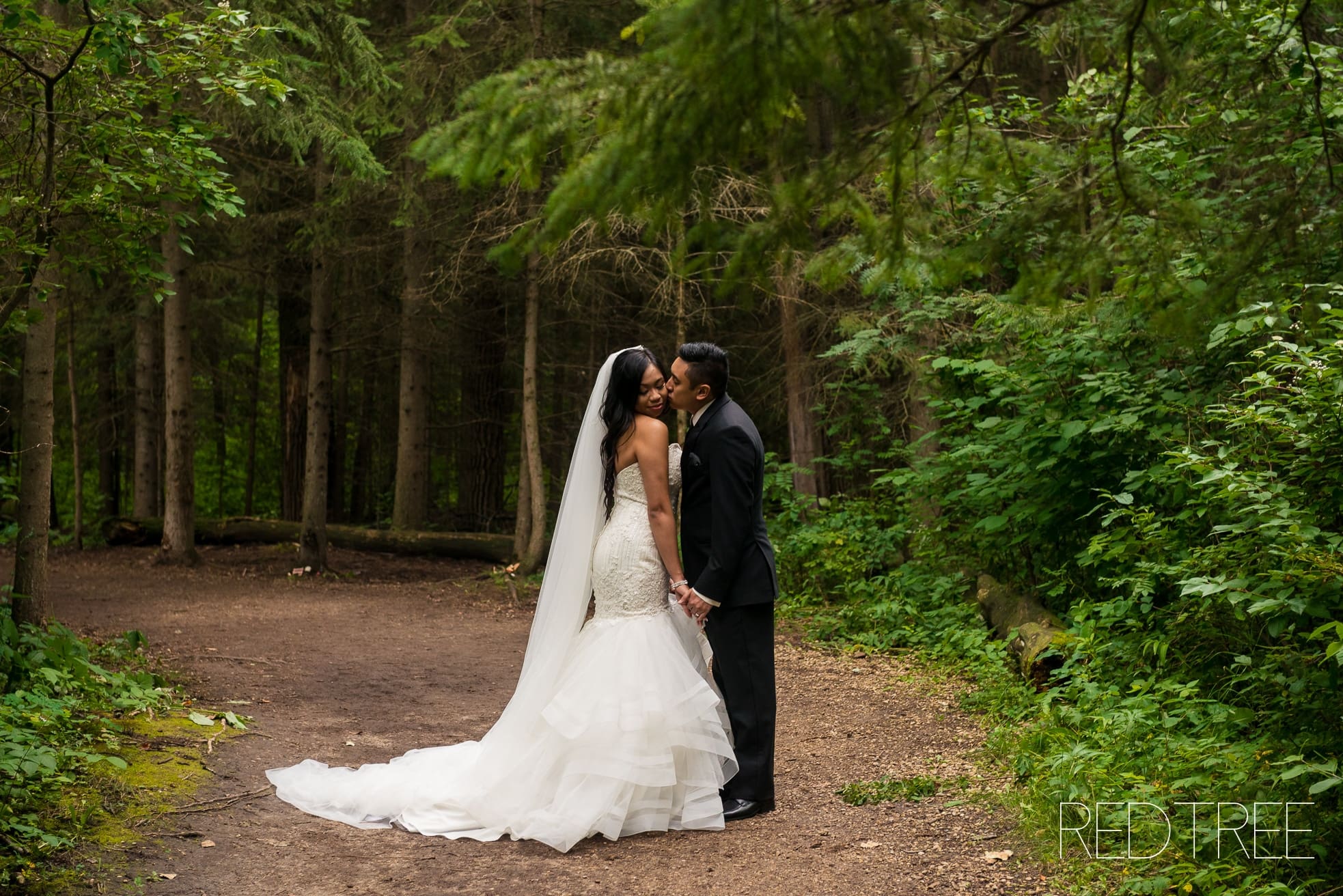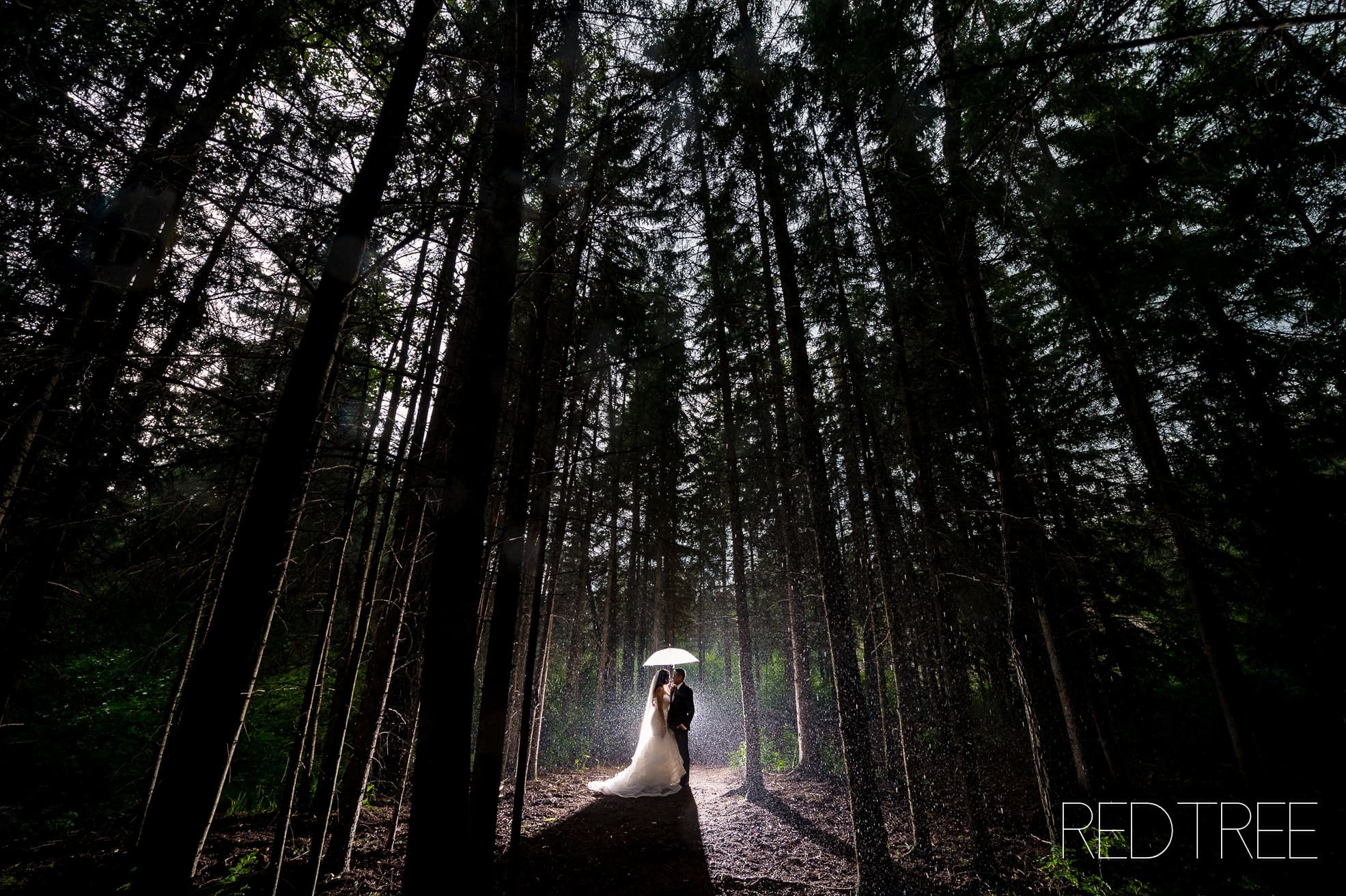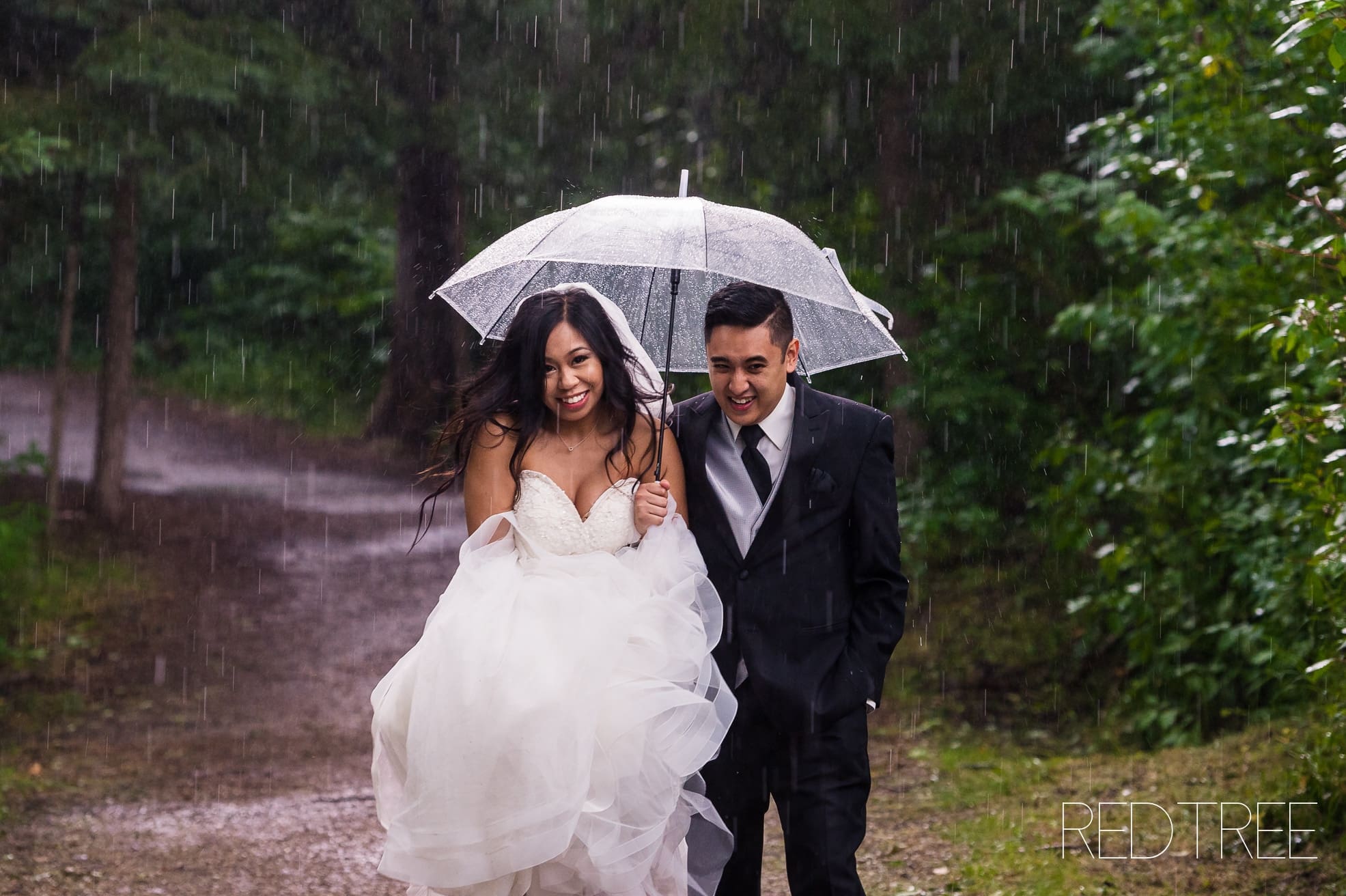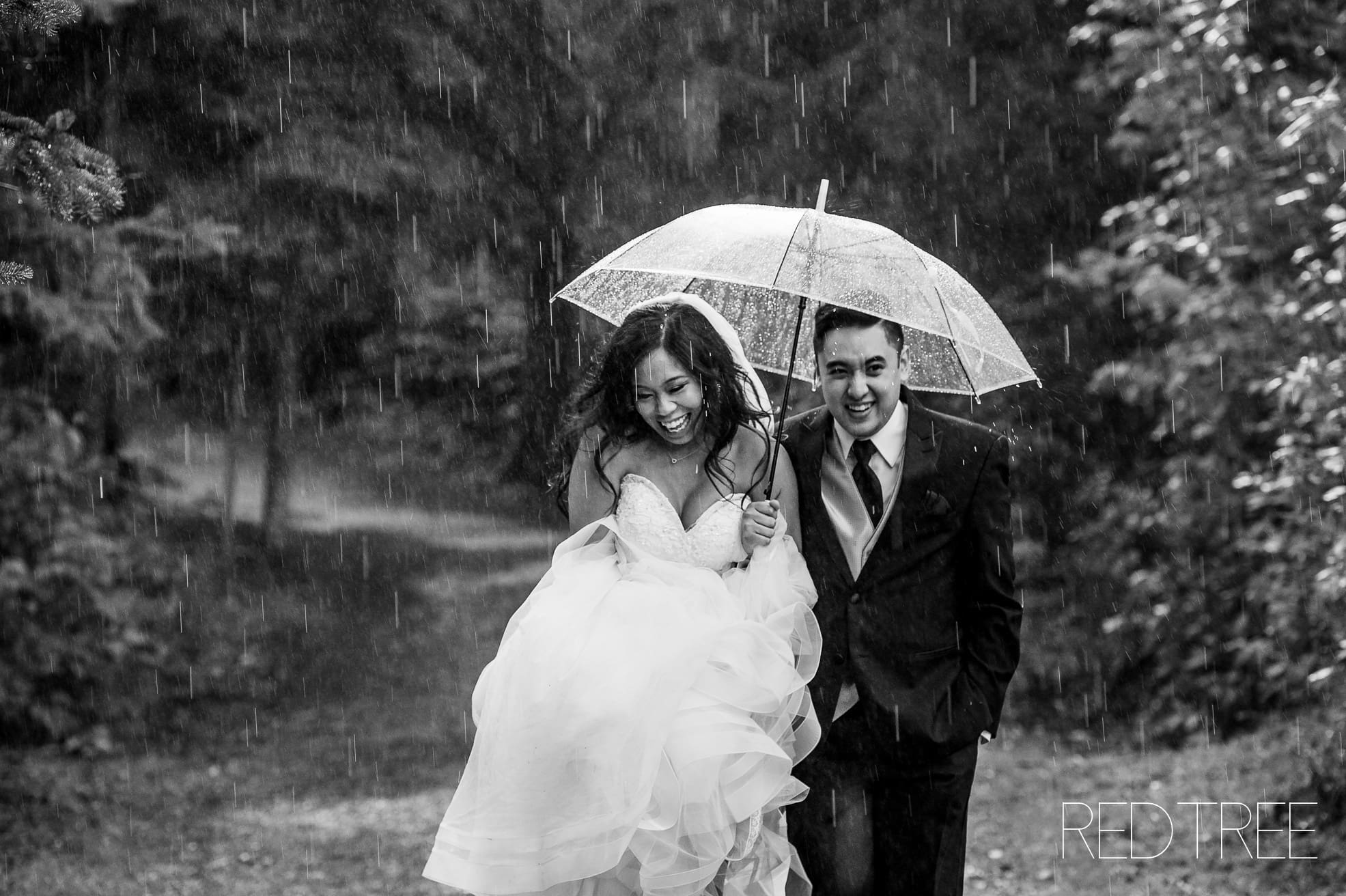 We had some extra time left, so we made our way over the the Airport Renaissance Hotel by Edmonton for some shots by the Starbucks, and with the fun modern furniture that the Hotel had to offer. This location is just stunning for wedding photos – and especially helpful as an indoor backup when the weather decides to break into a hail storm!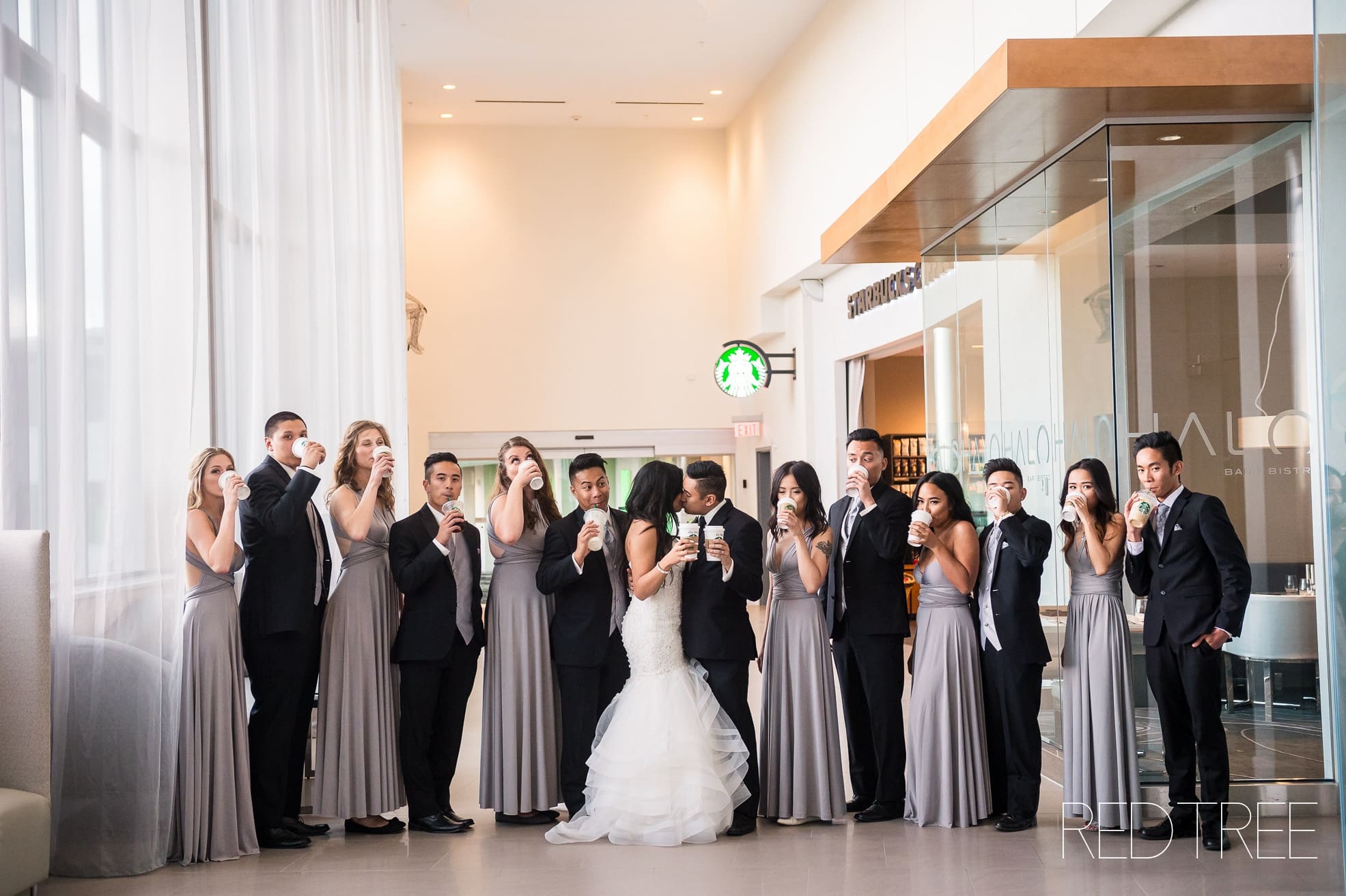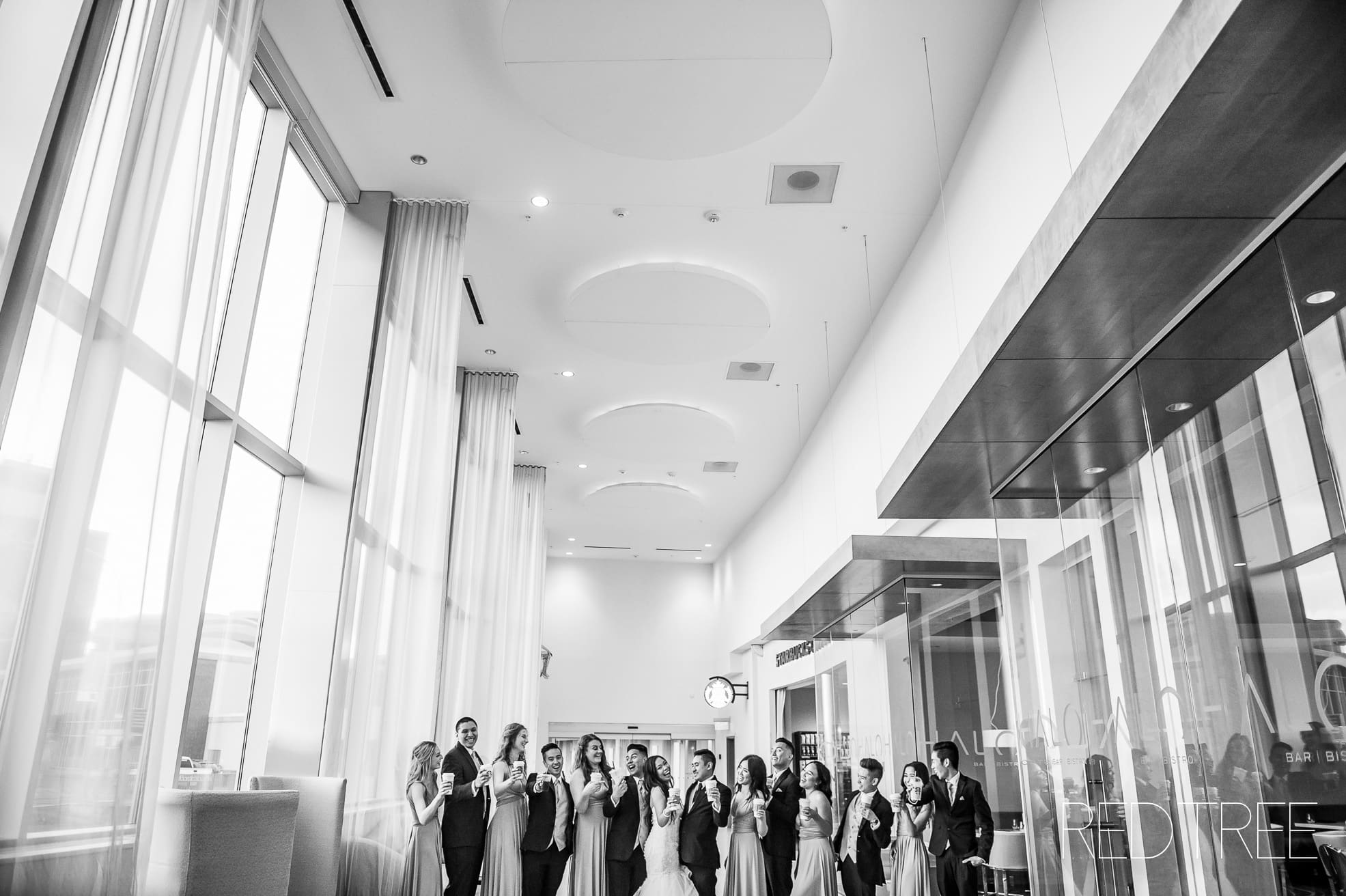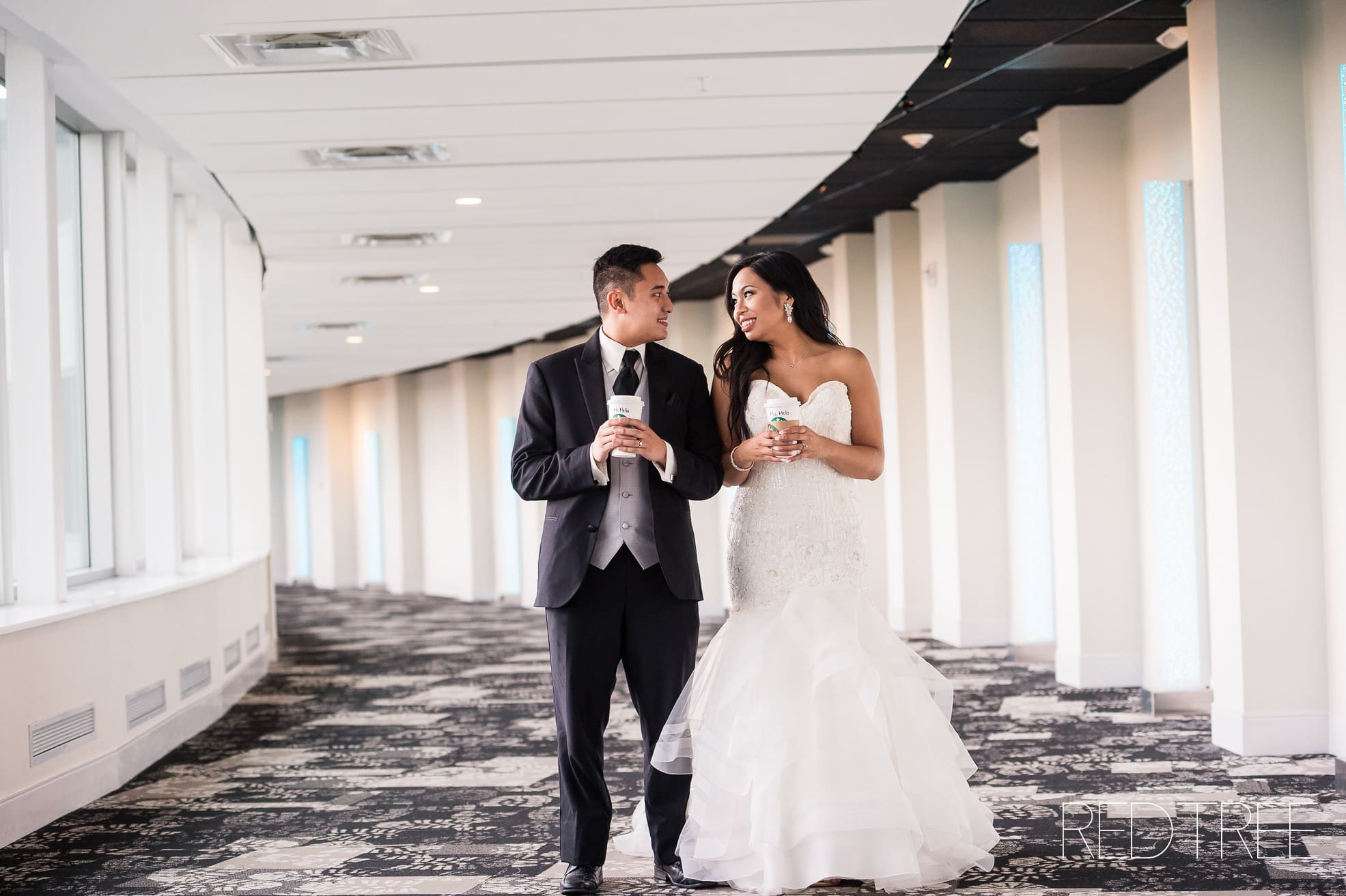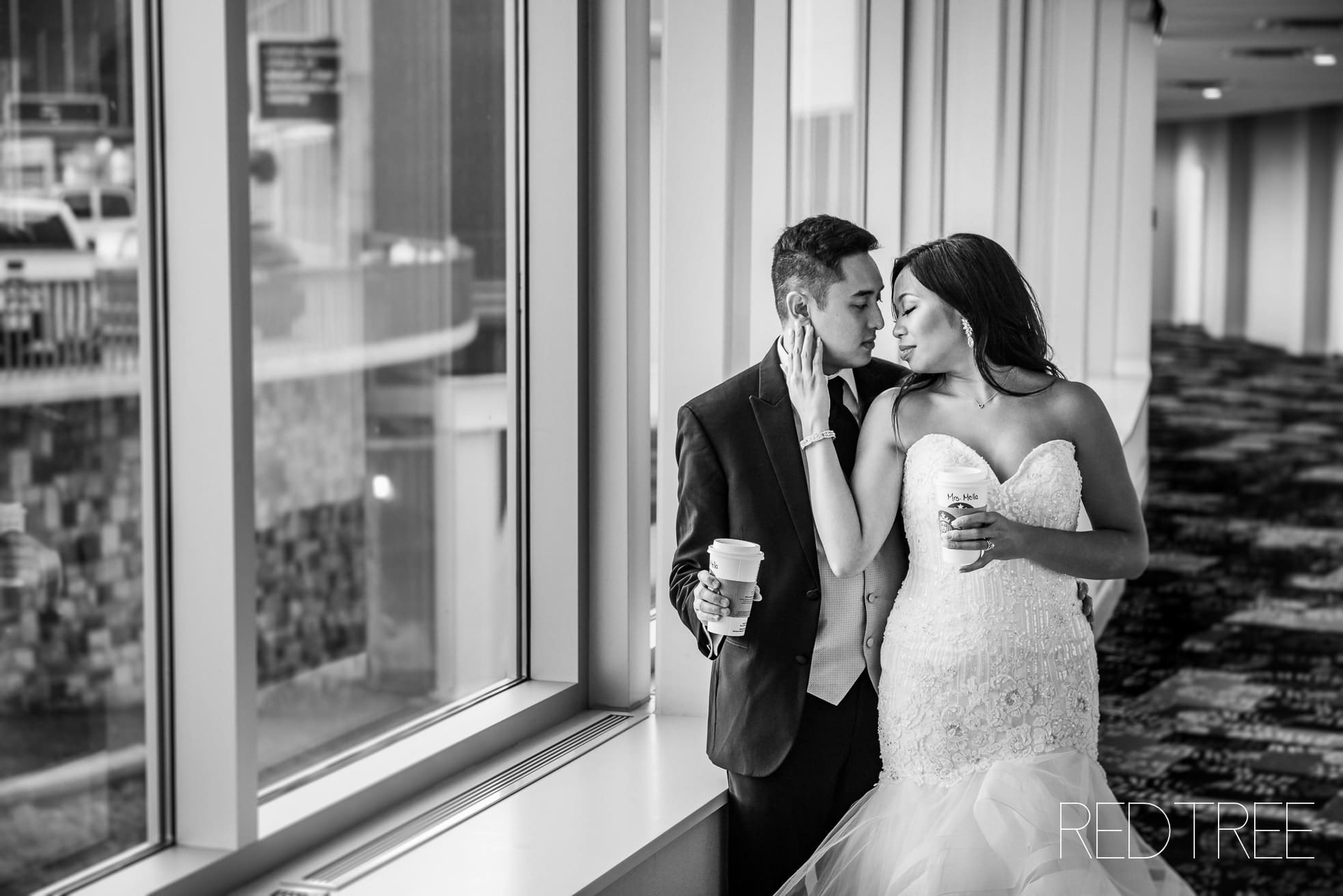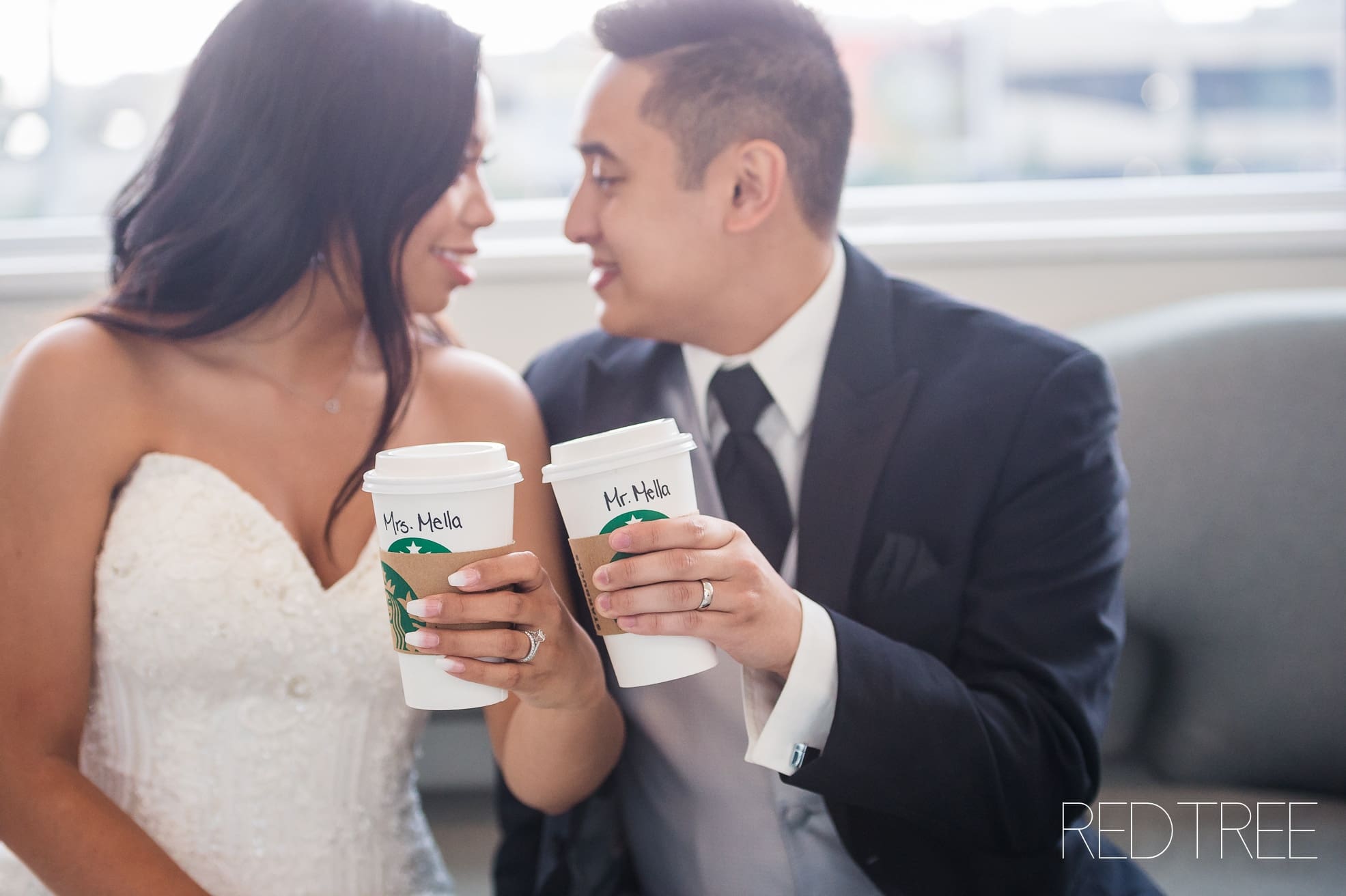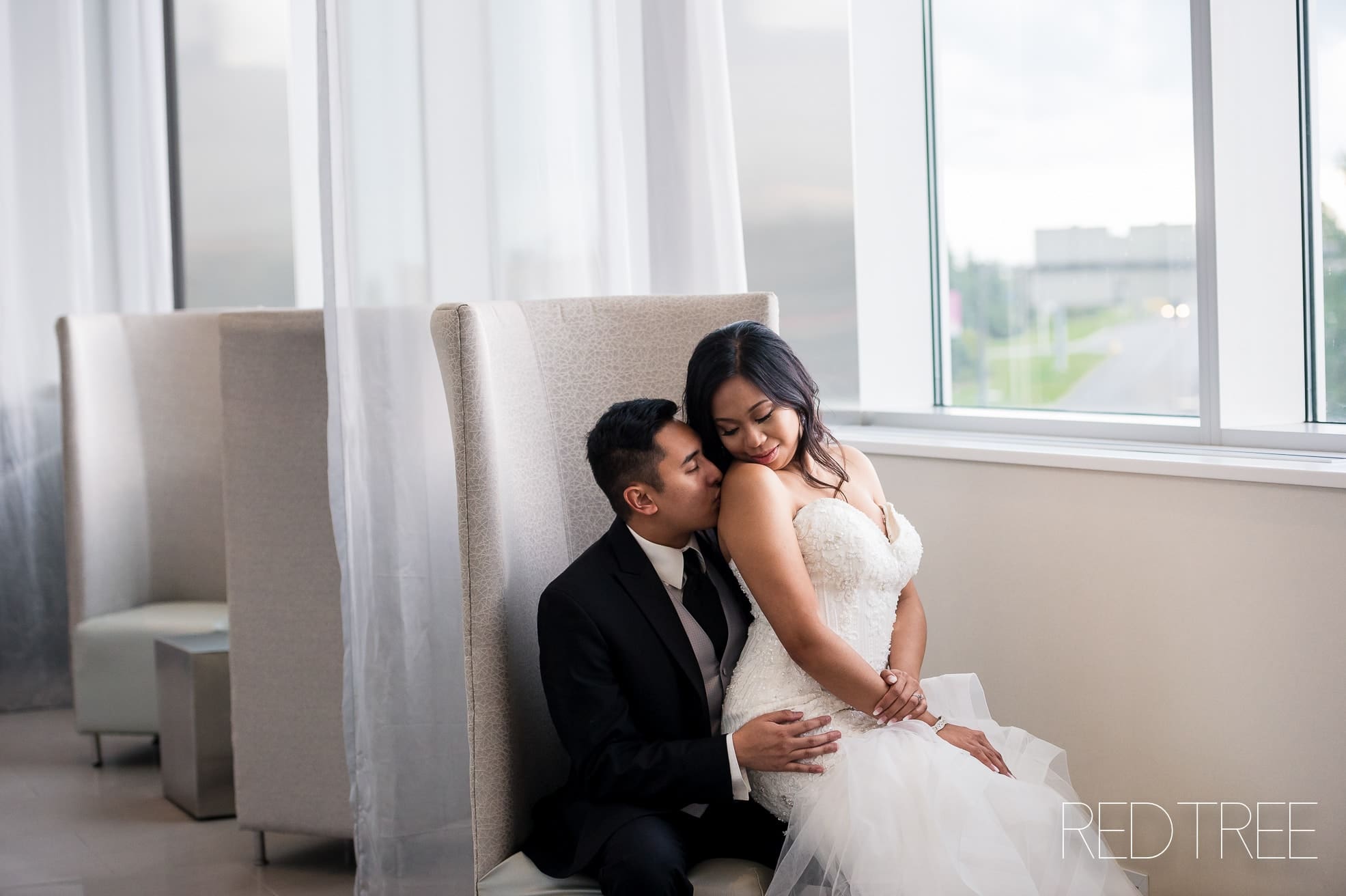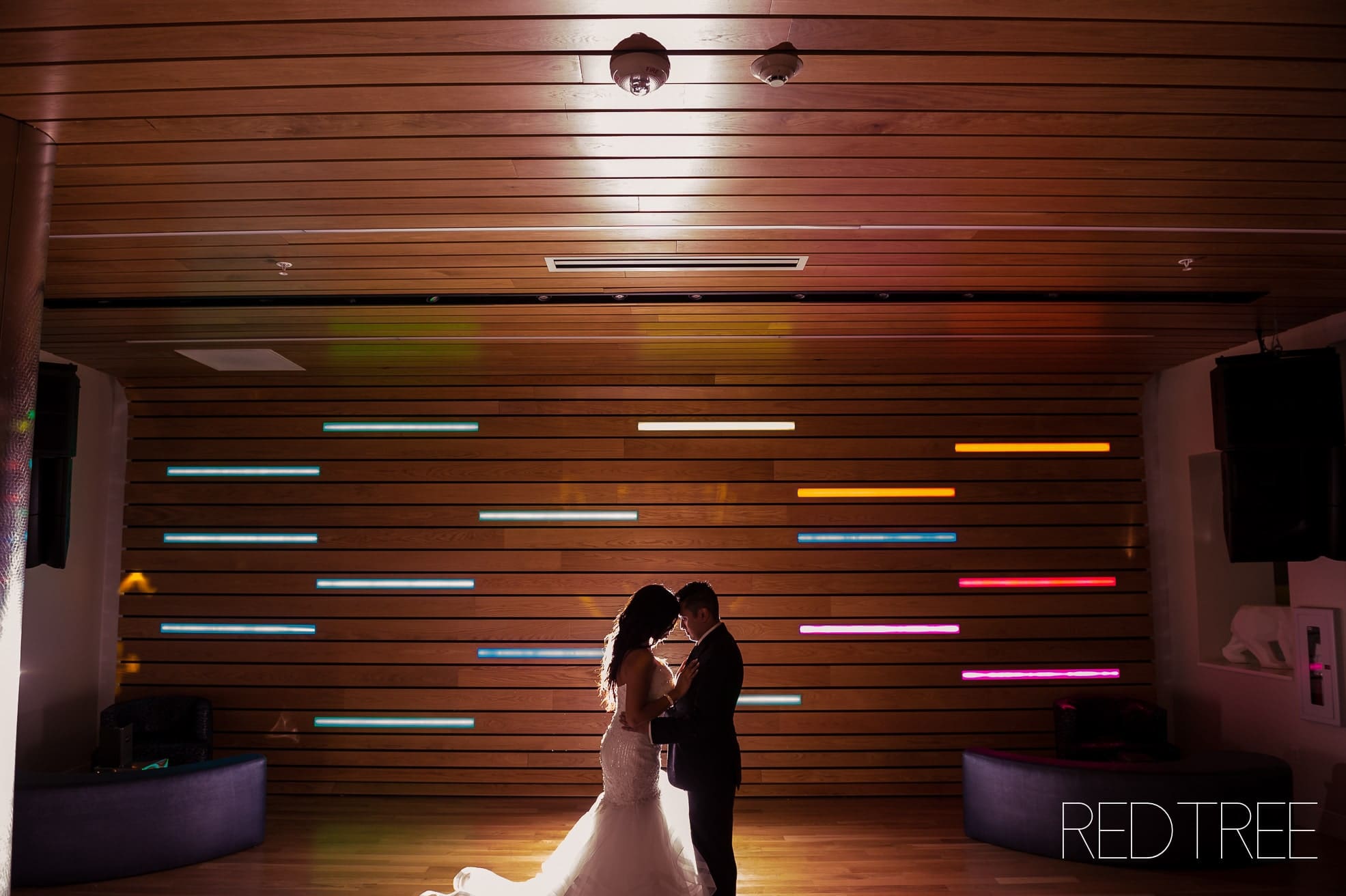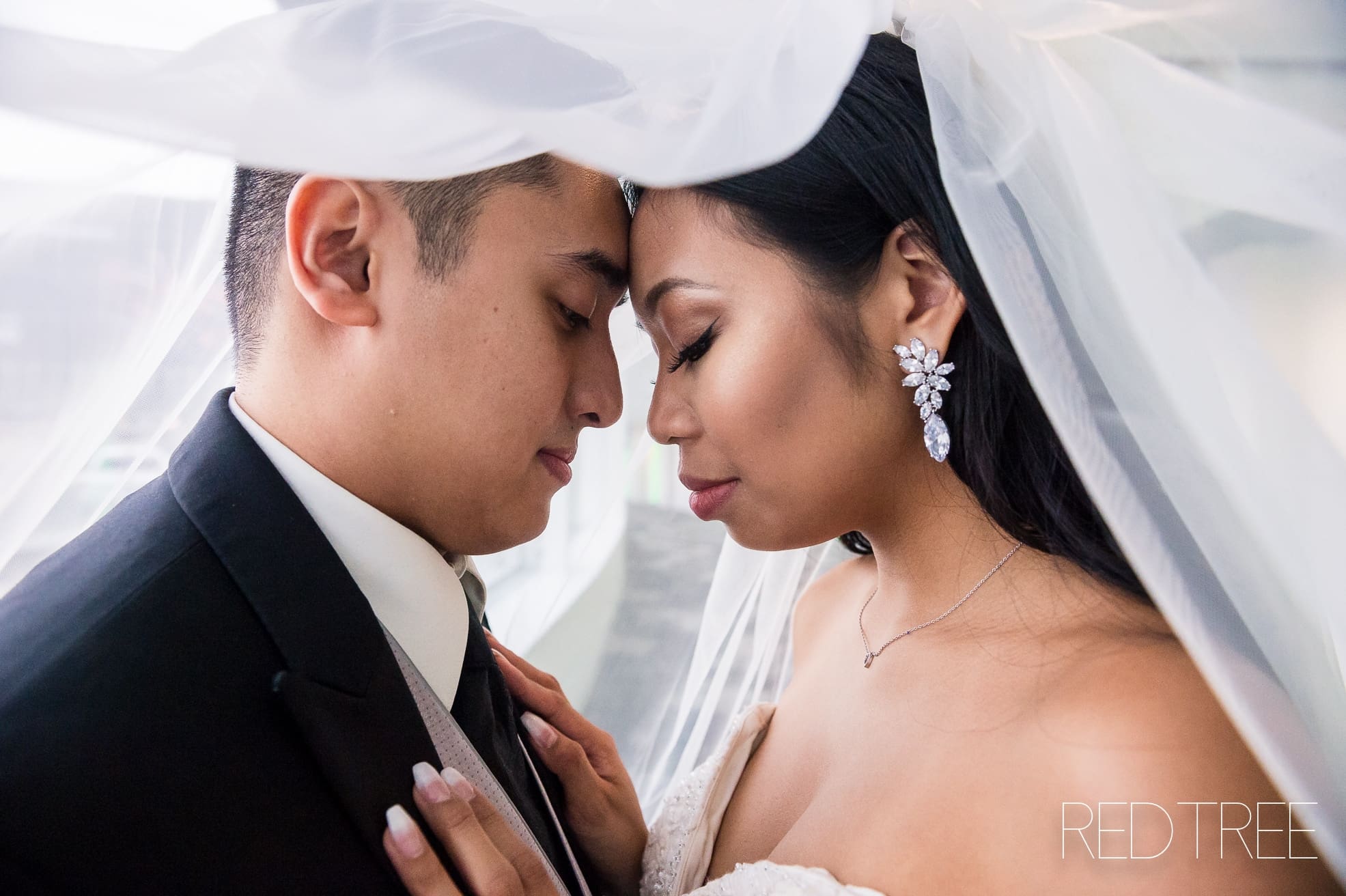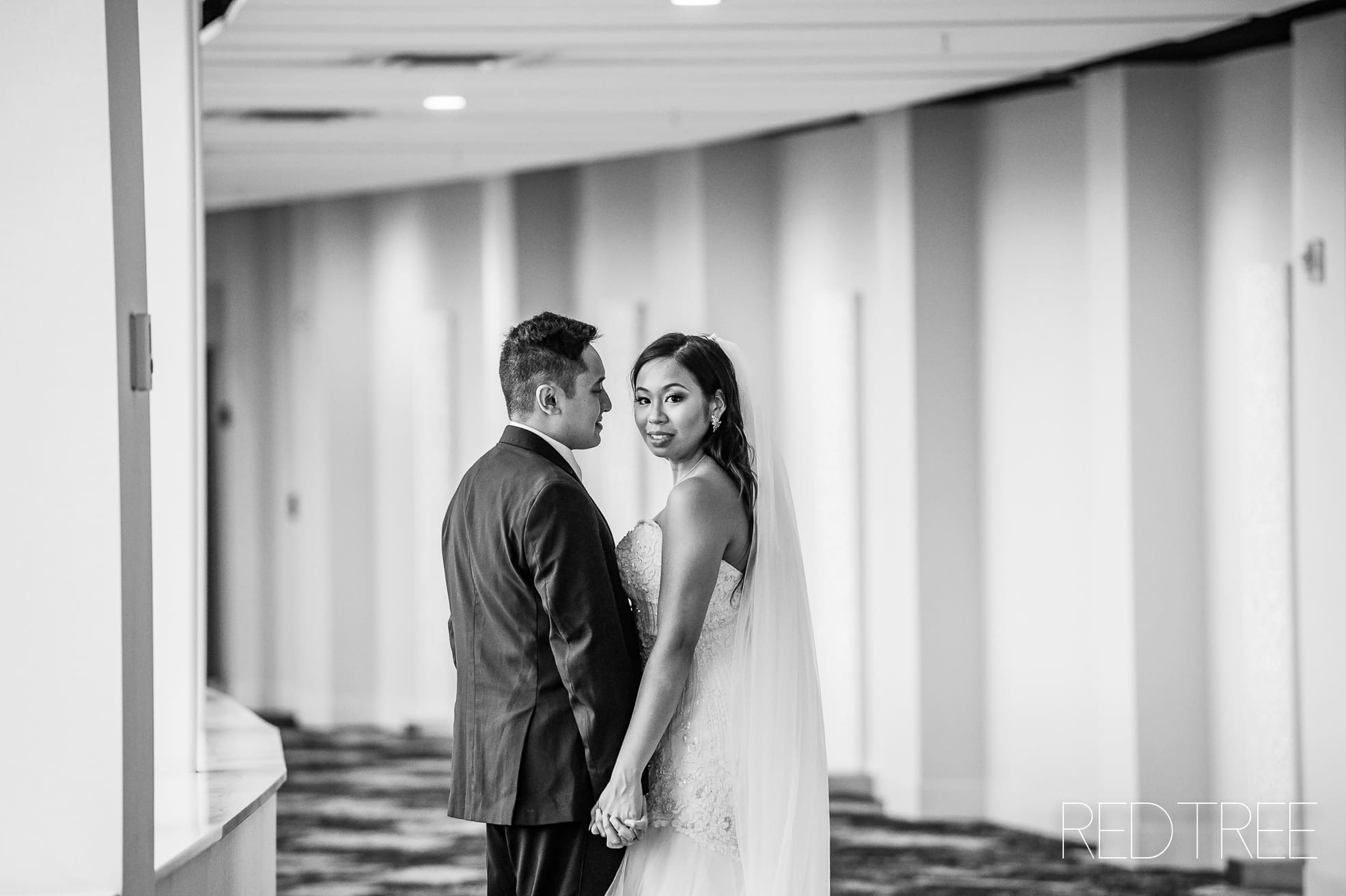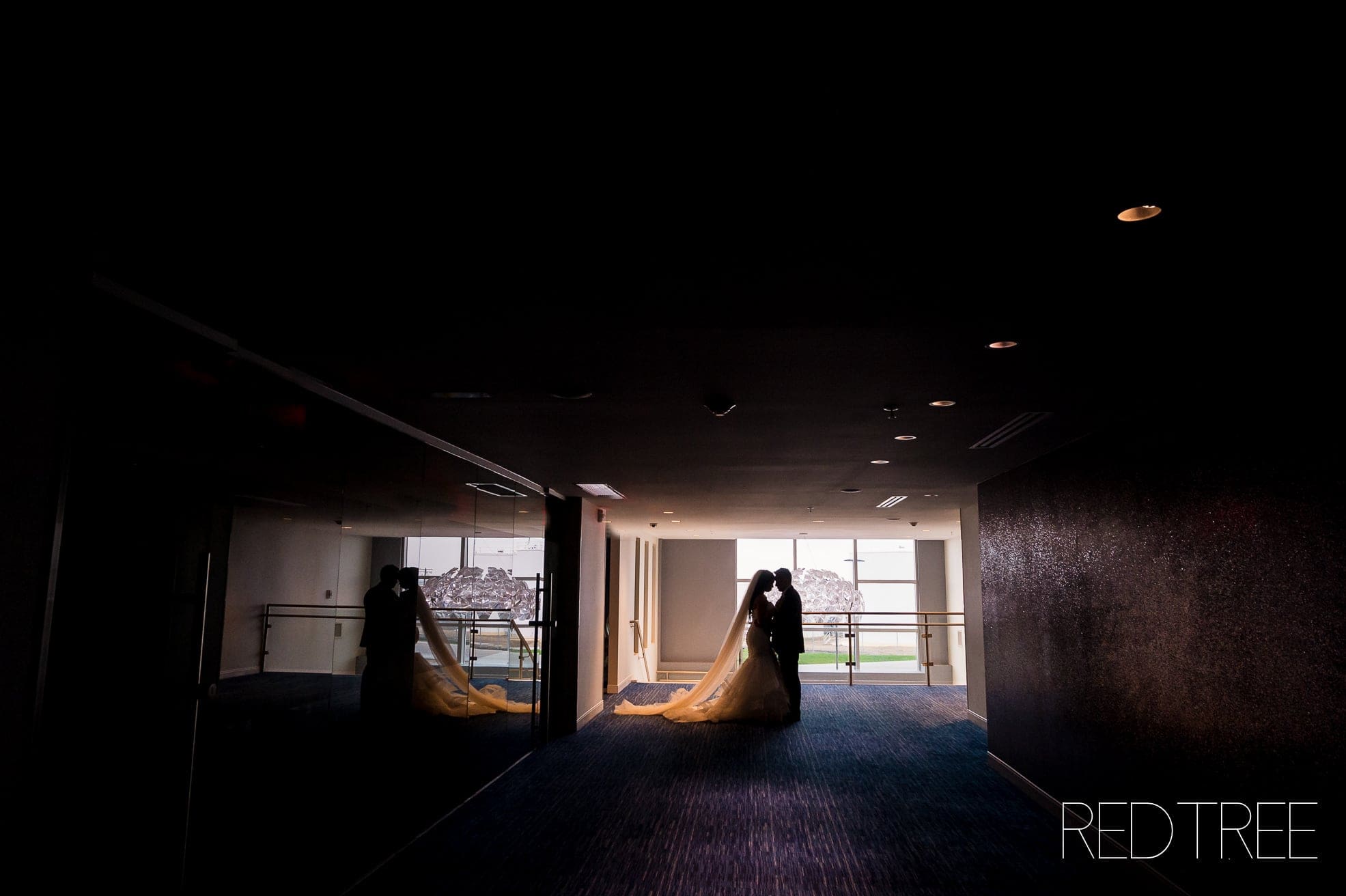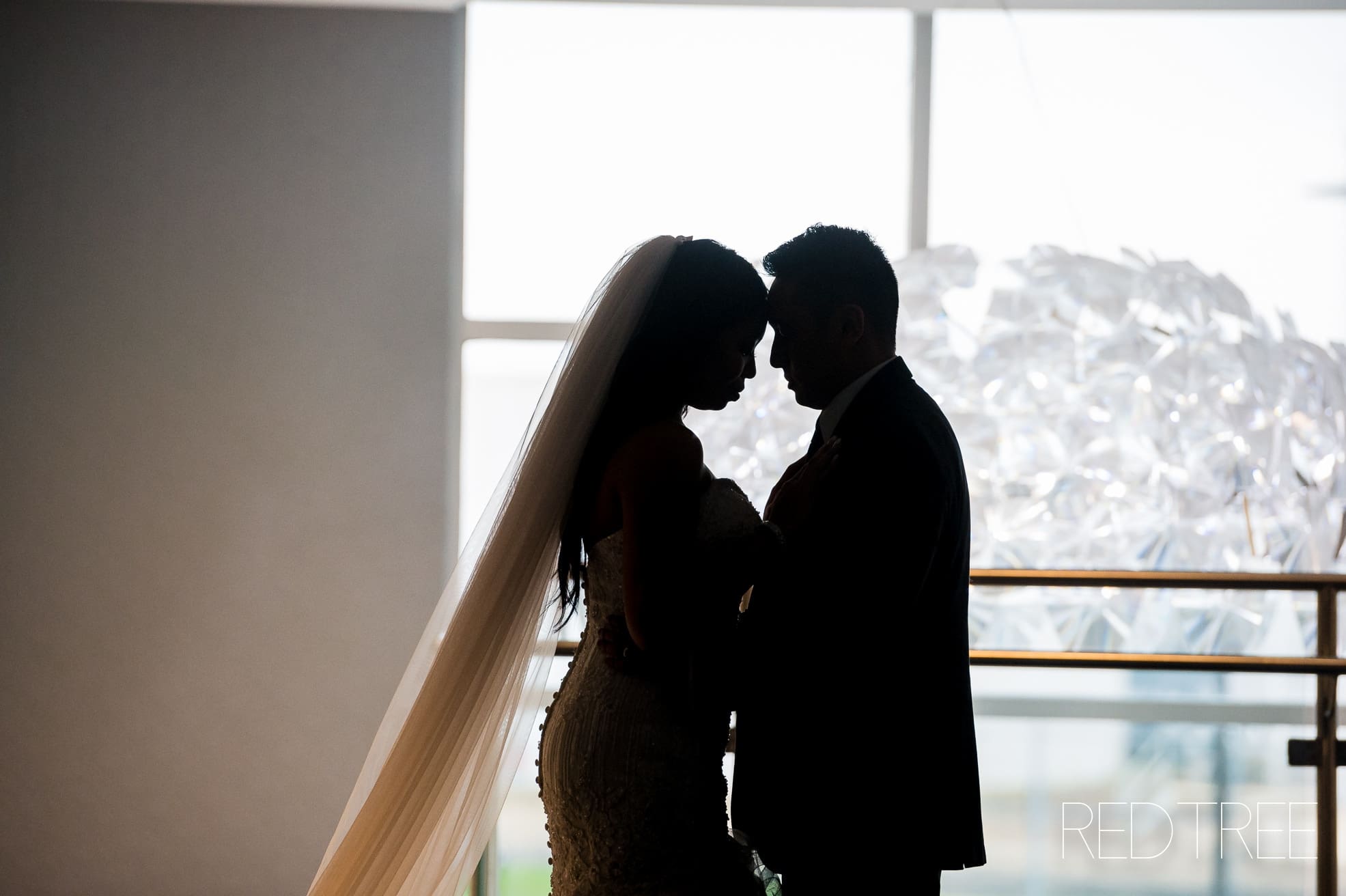 I have never seen a bride & groom laugh so much as Rodney & Sarah did during their reception. These two are so much fun to be around, and to photograph – I mean, look at them!
A note from the groom: "My favourite part was all of the speeches. As long winded as everyone was, we were happy to hear all the stories and listen to the crowds' reaction. We really felt loved by those we wanted to share our day with."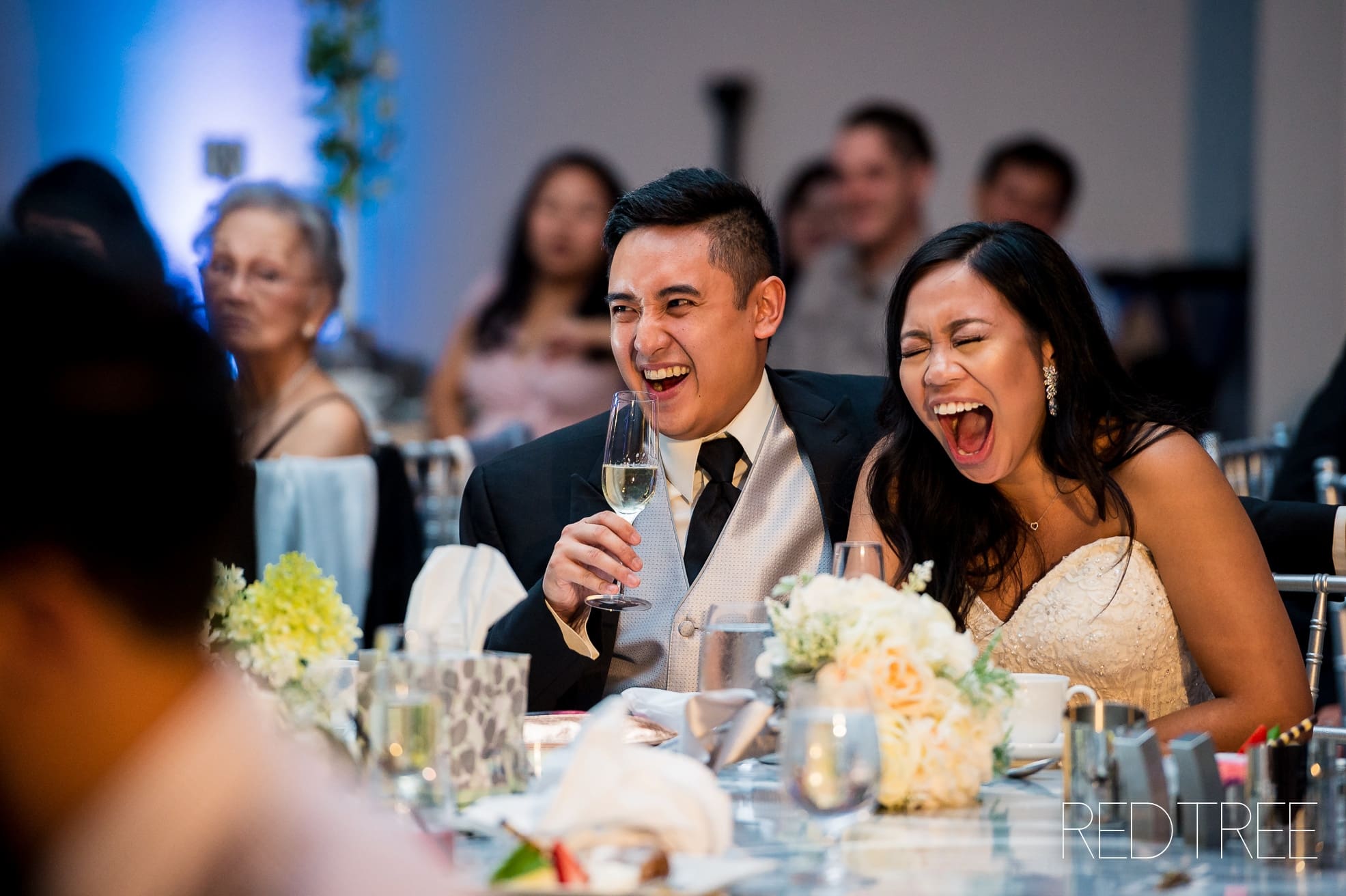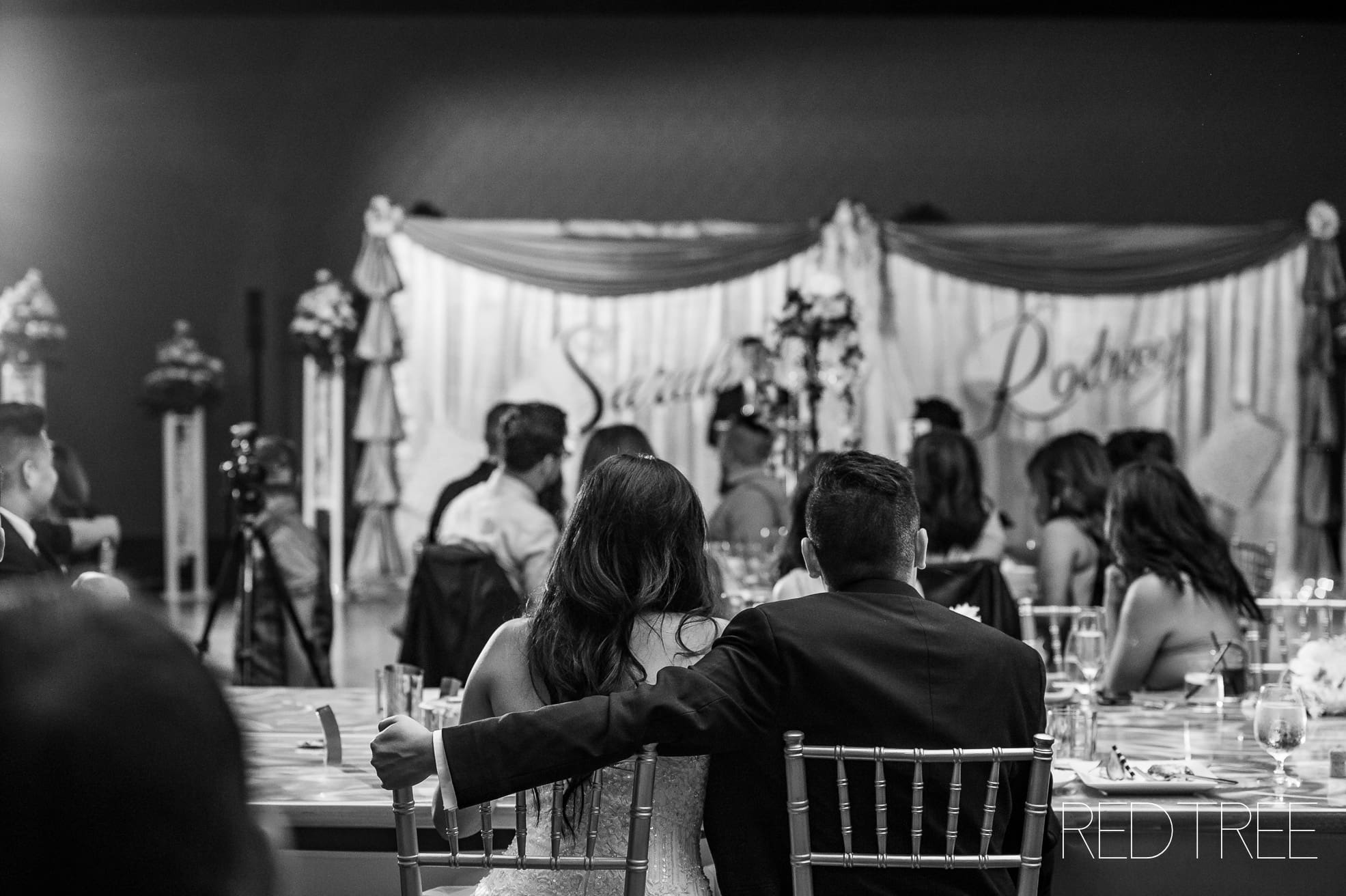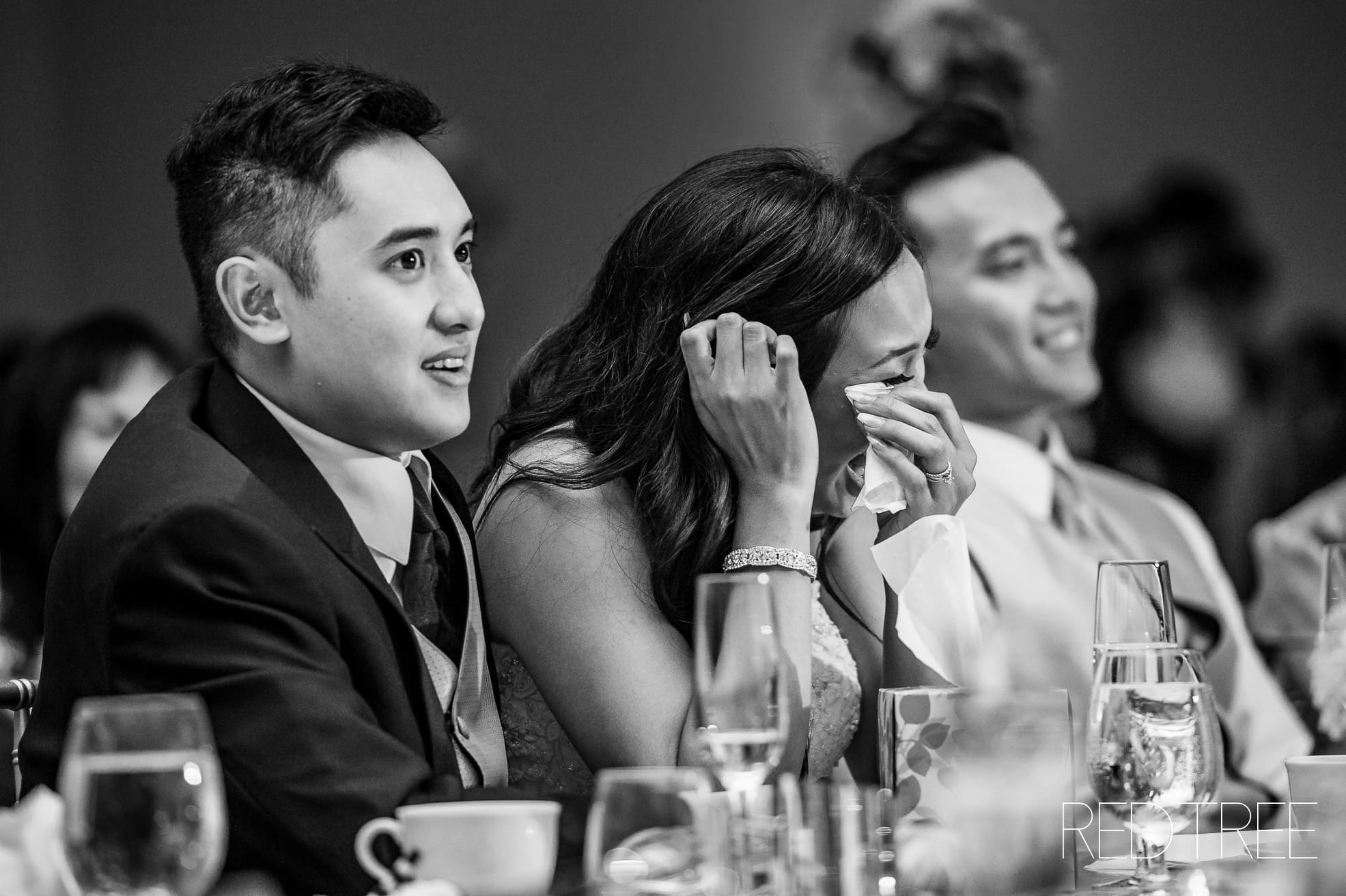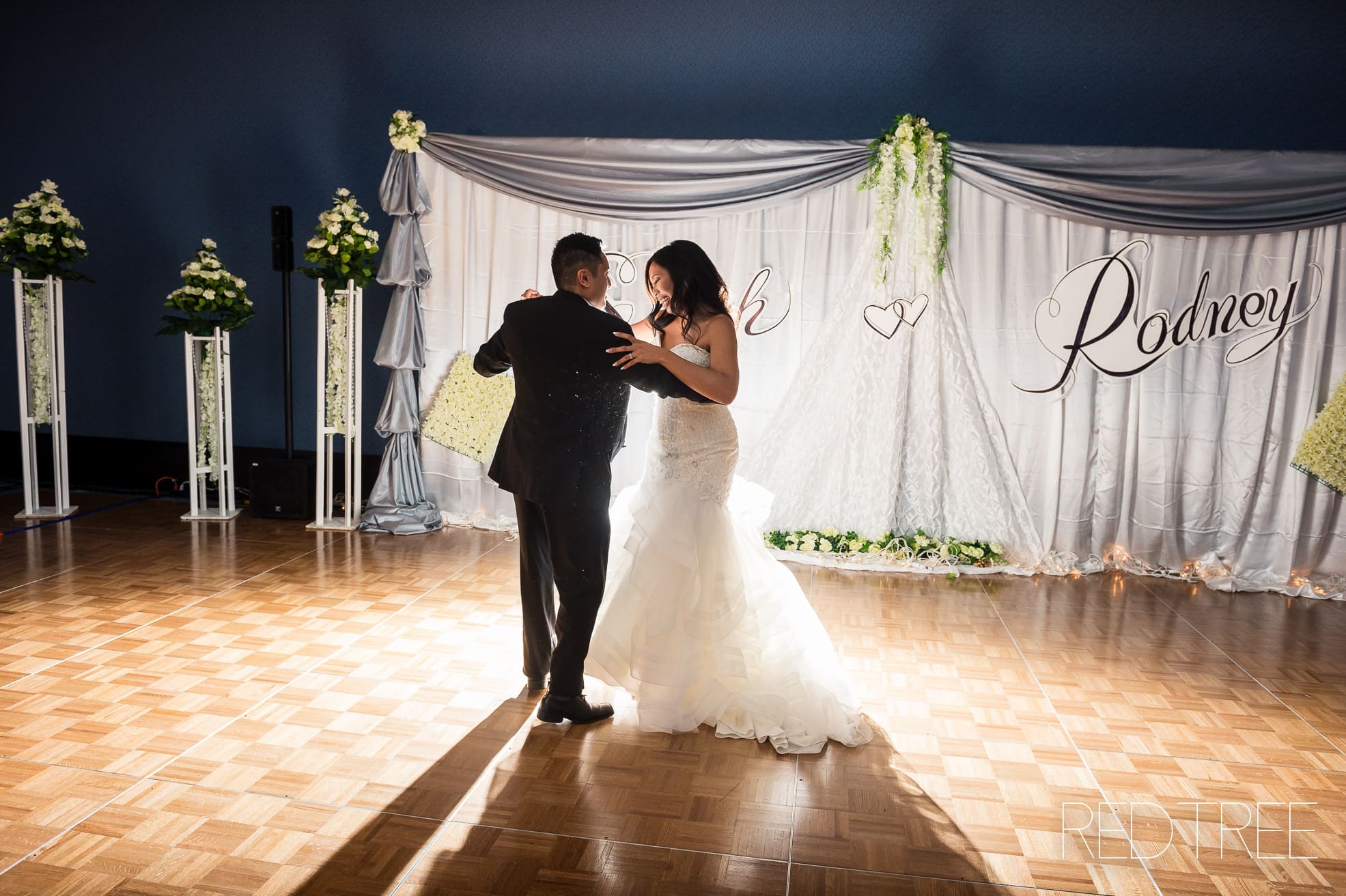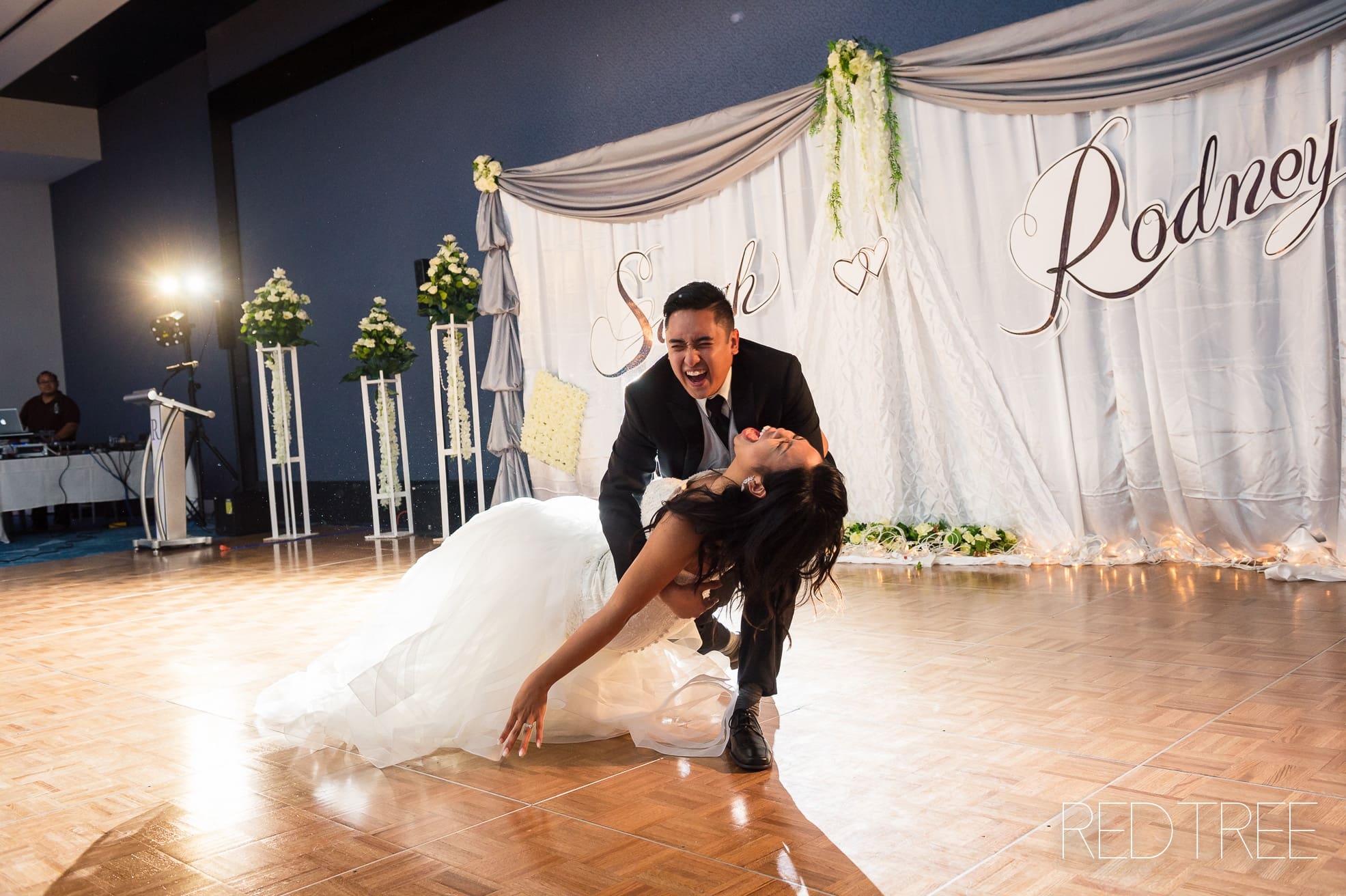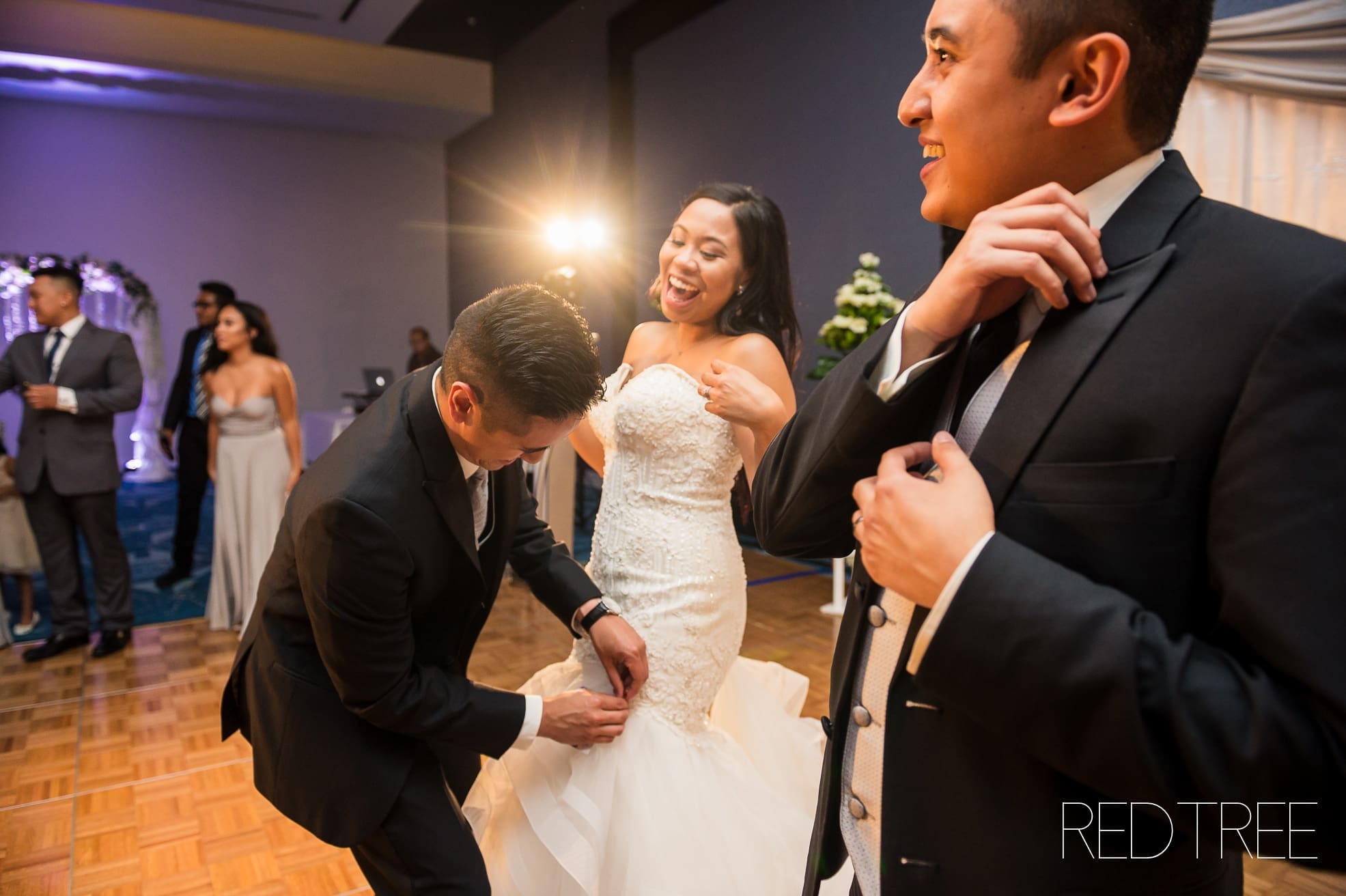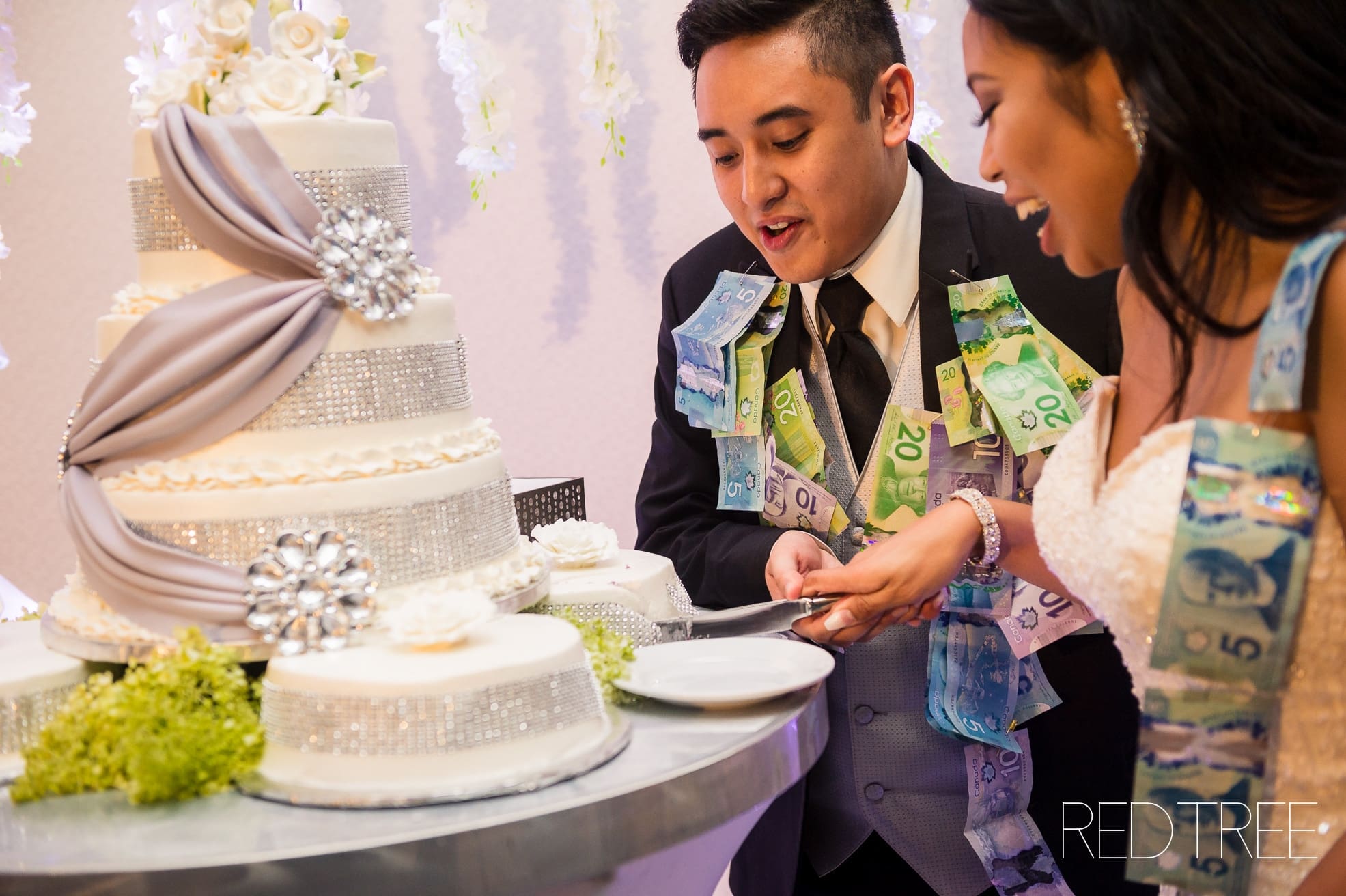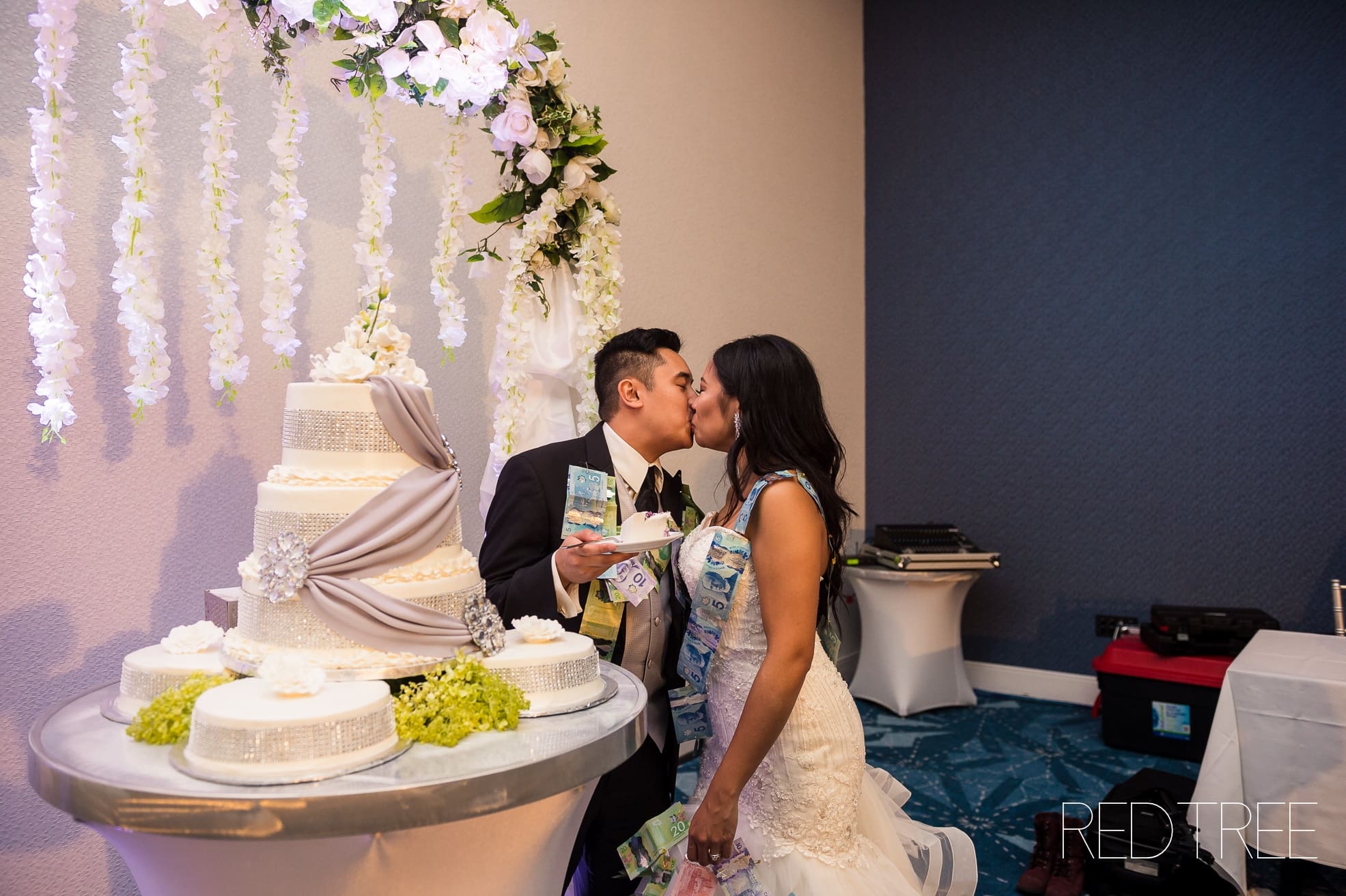 The night ended with a money dance and the cake cutting.